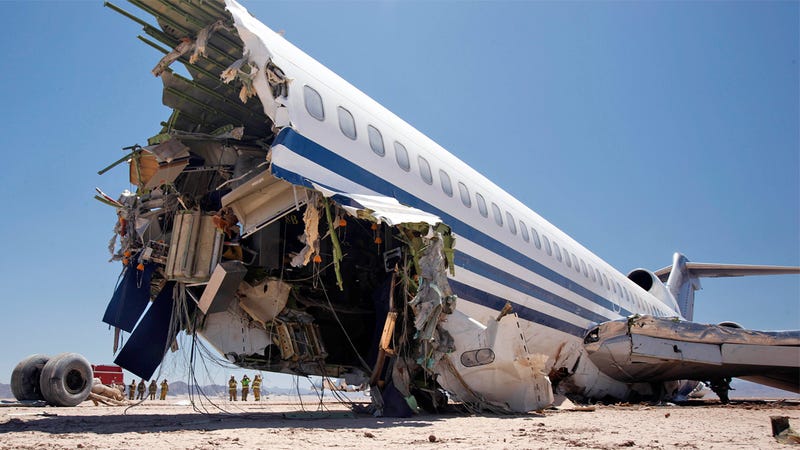 In Discovery's upcoming season of the show Curiosity, they crash a Boeing 727 into the desert.
No, this isn't in a computer. It isn't a simulation. They really do it.
In 1984, NASA test crashed a plane in the Mojave Desert. Since then, there have been precisely zero full-scale crash tests. For this season, Discovery decided to do what had not been done in nearly 30 years.