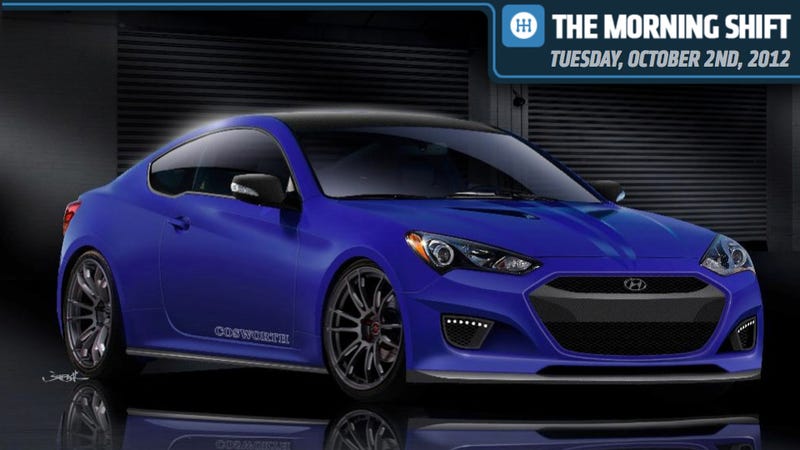 This is the Morning Shift, our one-stop daily roundup of all the auto news that's actually important — all in one place at 9:00 AM. Or, you could spend all day waiting for other sites to parcel it out to you one story at a time. Isn't your time more important?
---
1st Gear: We're All Behind Our Baseball Team
The Detroit Tigers clinched the American League Central Division title last night, after a roller coaster season in which many of us wrote them off many times. The victory means the Chevrolet fountain at Comerica Park will get plenty of air time on national television, and it probably means we aren't done seeing that ad in which Justin Verlander and Miguel Cabrera "sing" the Chevy theme song. Speaking of them, we know Verlander is a serious car buff, so if he repeats as Cy Young Award winner, he'll probably need an even bigger garage. And Cabrera deserves to be American League MVP, period.
Argue all you want about that youngster, Mike Trout, but he's a one-season wonder while Miggy has performed year in and year out — and had his best season while staying sober. Make all the jokes you want, but anyone who's tussled with sobriety knows how hard it can be to take it one day at a time, let alone make baseball history. So, we'll be joining all those car people who stay up late and are a little groggy at work the next morning, at least for as long as the Tigers can hang on (and that bullpen is no guarantee that they will go very far).
---
2nd Gear: Now Volkswagen Is Picking On The USA
The Detroit News says Volkswagen isn't satisfied just with picking a fight with Fiat. It's criticizing the American economy, too. In a speech in Washington, Jonathan Browning, president of the Volkswagen Group of America, said yesterday that concerns about the country's ability to tackle its problems were one reason why VW picked Mexico instead of the U.S. for a new factory (issues involving export costs were also a factor). "This country needs to get its house in order. It needs to restore global confidence in the workings of its political system," he said, according to the News. "I say this as a great admirer of the United States and with the full recognition that Europe is struggling with its own significant problems," said Browning, who is British.