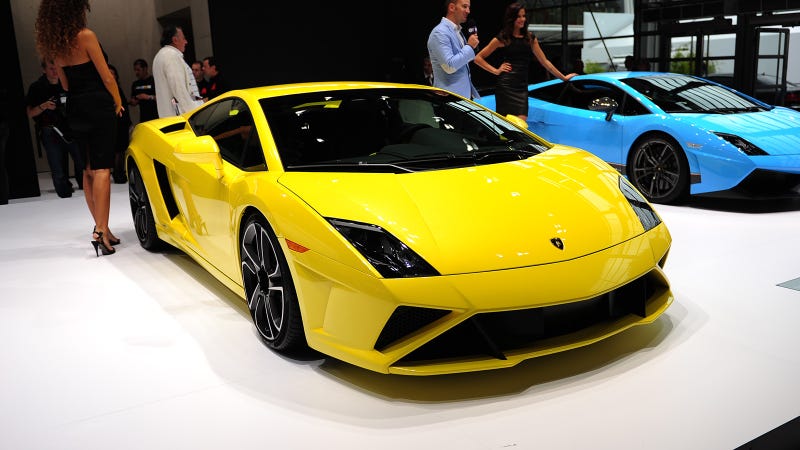 The Lamborghini Gallardo has now been soldiering on in various forms for nearly 10 years. The looks have changed a little and the engines have been upgraded, but it is still the same basic car.
In Paris, Lambo revealed yet another update to the exterior of the car, and opinions have been divided.
On Wednesday, before seeing it in the flesh, we declared the 2013 Lamborghini Gallardo LP-560-4... we weren't fans... to put it diplomatically. But after seeing it on the show floor, the newest Gallardo actually looks pretty decent.