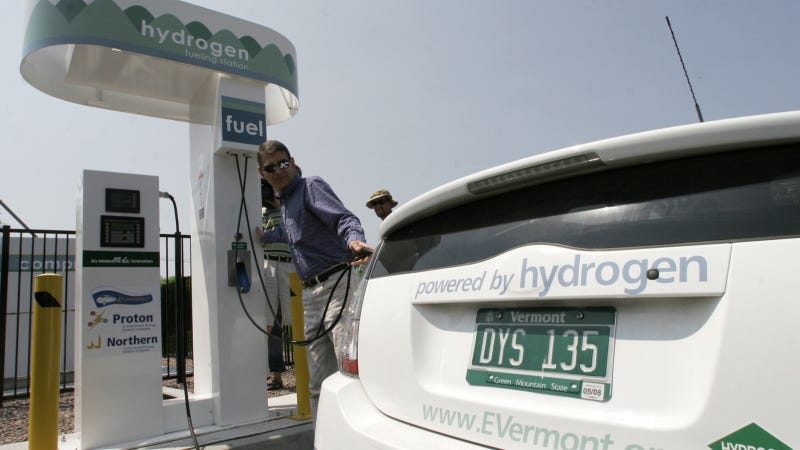 Besides getting stuck in traffic, dealing with auto accidents, making loan payments, paying your car insurance, and being forced to compete in demolition derbies by Russian drug lords you owe money to, the most annoying consequence of car ownership is probably having to make trips to the gas station.
Filling up your car is inconvenient, expensive, and sometimes forces you to look at and even interact with other people, which can be quite unpleasant.
But how will gas stations work in the future — when cars may not necessarily run on gasoline?
A few companies have taken a stab at what they think refueling will look like a few years from now, as automakers slowly start to wean themselves off fossil fuels. One of them is Tesla, who this week unveiled their new solar-driven "supercharger" stations.