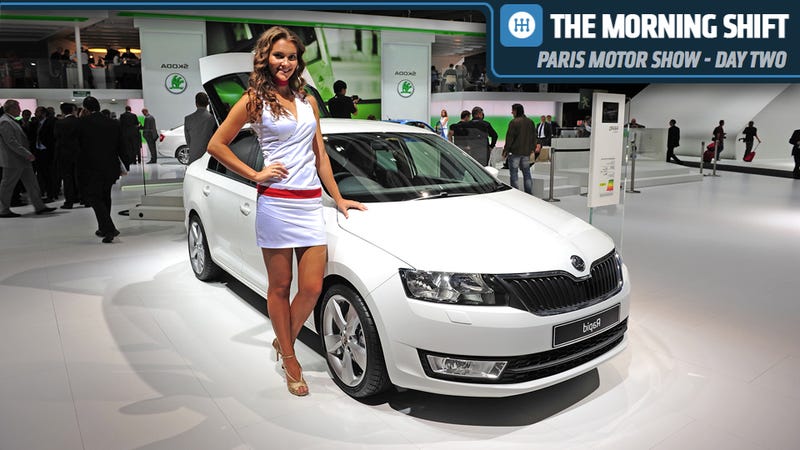 This is the Morning Shift, our one-stop daily roundup of all the auto news that's actually important — all in one place at 9:00 AM. Or, you could spend all day waiting for other sites to parcel it out to you one story at a time. Isn't your time more important?
We're doing a special one this morning because of the Paris Motor Show, which you can follow along using this tagpage all morning. Here are some highlights.
---
1st Gear: Sergio And Martin's Paris Fight Club
I took a look for Forbes at the showdown that took place this morning between Sergio Marchionne and Martin Winterkorn. The location: a breakfast meeting of ACEA, the European automobile manufacturers' association. They've been at each others' throats over a number of things lately, and the whole thing blew up in Paris. Both VW and Fiat are threatening to withdraw from ACEA, which would be as if General Motors and Ford threatened to pull out of the Alliance of Automobile Manufacturers.
But the fight boils down to this: things are good for VW. Things are bad for Fiat. VW is pretty much taunting Fiat. That doesn't sit well with an Italian, especially one who's going to have to put his company through yet another turnaround. Now, in a perfect world, these gentlemen would go back to their respective corners and just worry about their car companies, which they've claimed to do after the breakfast meeting.
Isn't the conflict more fun?
---