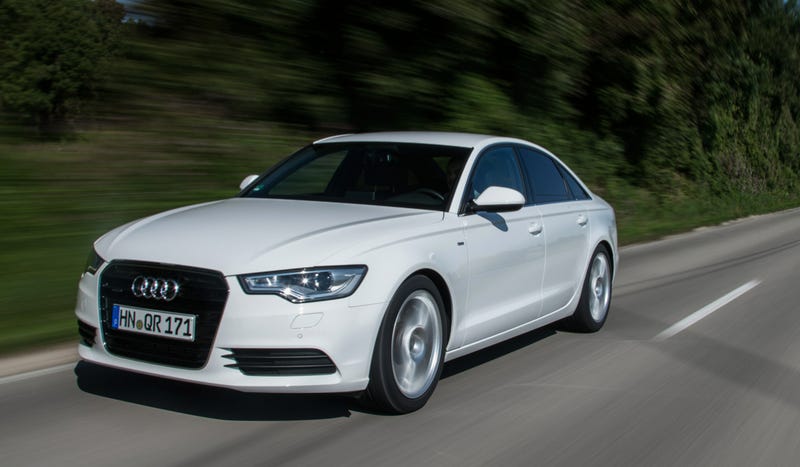 For ages, Audi has continually tried to push diesel powered cars on an American market that, for many silly reasons, just isn't all that interested.
Audi has a prototype of a car in Germany that could make Americans love diesels more than their own firstborn child. And I just drove it.
(Full Disclosure: Audi wanted me to drive the A6 Elektischer Biturbo so bad that they flew me to Munich — no, not Munich, California, but the one in Germany — during Oktoberfest, put me up in an efficient economy hotel, and is sending me to Paris tomorrow for more car goodness.)

While diesel has always made a boatload of low end torque, there is still some turbo lag at lower RPMs. But it seems like Audi has found a pretty great solution for that problem.
The A6 Elektischer Biturbo has a 3.0 liter turbodiesel V6, which I was told is the same as the engine in the new SQ5. That means you get 306 horsepower and 479 pound feet of torque. That makes for a quick ride. But there is a noticeable area below 3,000 RPM where the engine just falls flat on its face.