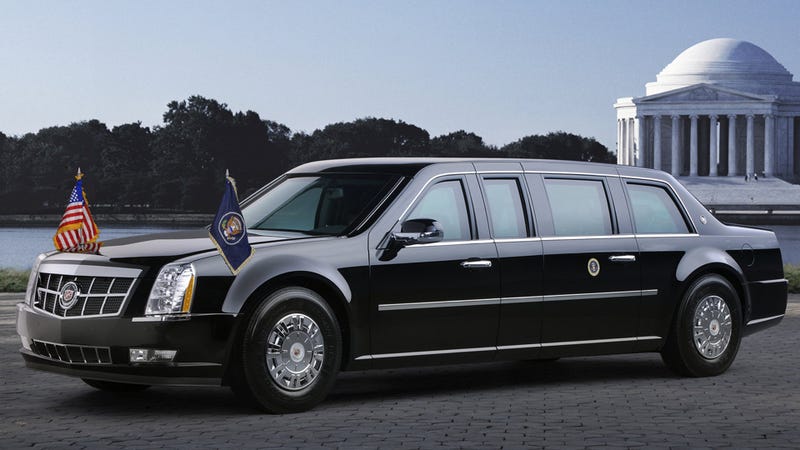 Being President/Queen/Dictator means you don't really get to drive your own car anymore, which sucks. The plus side, however, is that you're driven around in a monster of an armored limousine.
We commoners have access to a lot of cool metal. If we scrap together enough money, Ferrari might even allow us to buy a 599 XX (but you can only drive it on the track, and don't even think of taking it home).
Being Head of State, however, means you have access to Range Rovers with dogs as hood ornaments, giant glass G-classes otherwise known as Popemobiles, or if you're Barack Obama, Cadillac One.