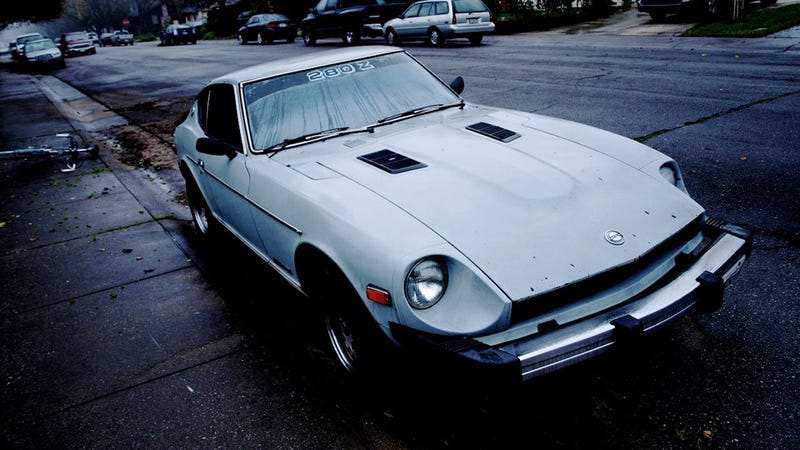 Growing up in Northern California, there were always tons of cool old Japanese cars to lust after. I dreamed of buying them all, like this grimy 280Z, until I actually talked to an owner.
It was a guy with a really sweet second-generation Celica with red paint that had faded into pink. He offered me the car for a few hundred bucks, but not before regaling me with stories of how he'd MacGyver the car's system of vacuum hoses into working every time he had to get the car smogged.
Since I'm less comfortable around the insides of machinery than an Amish farmer, I've steered clear of owning any of these do-it-yourself kind of cars.
It's all thanks to CA's wonderful DMV, which was investigated in detail when we saw one of Shelby's old prototypes sitting in a SoCal junkyard.