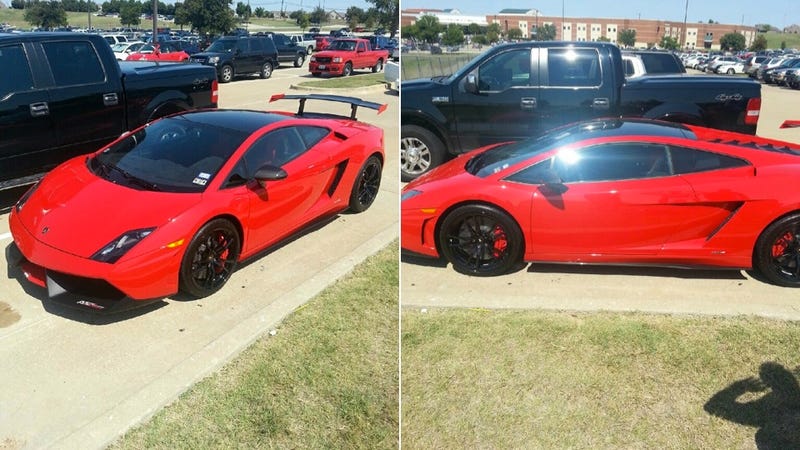 The Lamborghini Gallardo LP570-4 Super Trofeo Stradale is one of the rarest Gallardos ever built. There are just 150 in the entire world.
But one of them has been seen in the parking lot of a Texas High School. And even more surprisingly, it is allegedly being driven there by a 15-year old girl with a license granted to people that are in economic hardships.
Say what?! (UPDATE: It really happened, explanation below.)
This scene takes place outside Dallas, Texas at what looks to be Coppell High School. The car is the Gallardo STS, which is one of the rarest Gallardos ever made. Based on the cars used in the Super Trofeo racing series, there are just 150 on the roads worldwide, and they are basically hell on wheels.