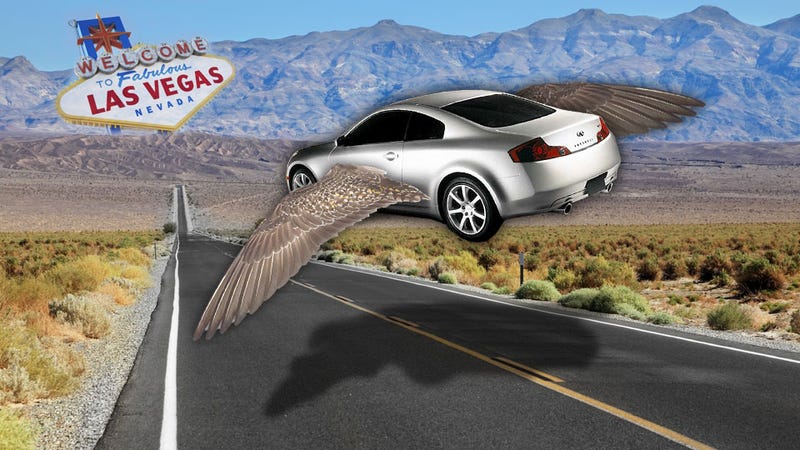 Trips to Las Vegas rarely go how you expect them to (well, unless you're a boring person who doesn't take chances, then they do). Once in a while, though, the unexpected is ridiculously good.
Say, your car breaks down on the way there, but instead of sitting at home moping, you talk a hot blonde 19-year-old with a fast car into letting you drive it and her to Sin City, only to find that your room has been given to someone else. Then you somehow end up spending a day in the high rollers' suite at Mandalay Bay. It doesn't happen often, but Lady Luck can only smile upon a few select individuals at a time. When she smiled and winked at me and pinched my ass, I had a pretty memorable weekend
(Disclaimer: If you go to Vegas, you should never try going in a crappy beater car, and you should always, always bring a fast car and a hot blonde (unless you prefer brunettes or redheads or afros or whatever it is that pushes your hot button). Anyway, names have been changed and details left vague to protect the not-so-innocent and gainfully employed.)
A few years ago, I wanted to meet some buddies in Vegas. They'd booked us a room at Mandalay Bay, and we planned to spend a March weekend pissing money away at craps and roulette tables for fun. I was all set to go, and hopped into my old, beat-up'86 Subaru to make the trek across the desert from Santa Barbara, Calif.