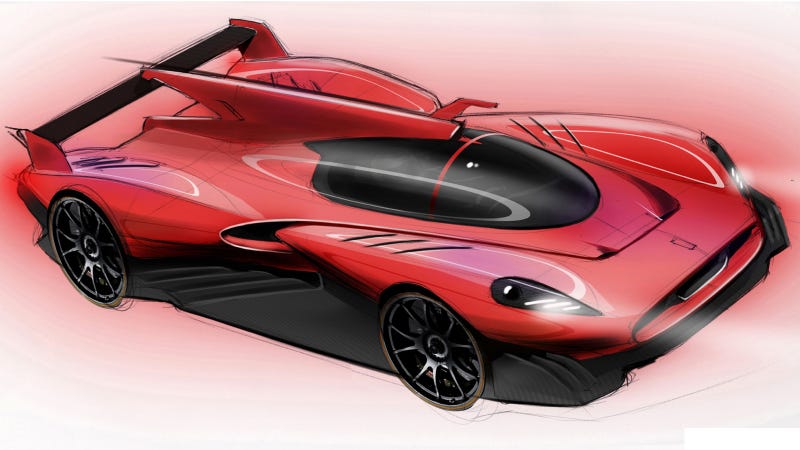 One of the most beautiful race cars we've seen over the last few years is the Ferrari 430-based P4/5 Competizione of badass Ferrari-collector James Glickenhaus.
While that car continues to evolve, there just might be a new car on the horizon, and it's this. Meet the P4/5 LMP.
The original P4/5 Competizione has been quite fast, and will be returning to the Nurburgring in late October. The hope is to break its own existing record of 6:51 for a Ferrari powered car to lap the circuit. If it wins it could end up being the FIA World Championship Alternate Energy Cup Class 7 champ.