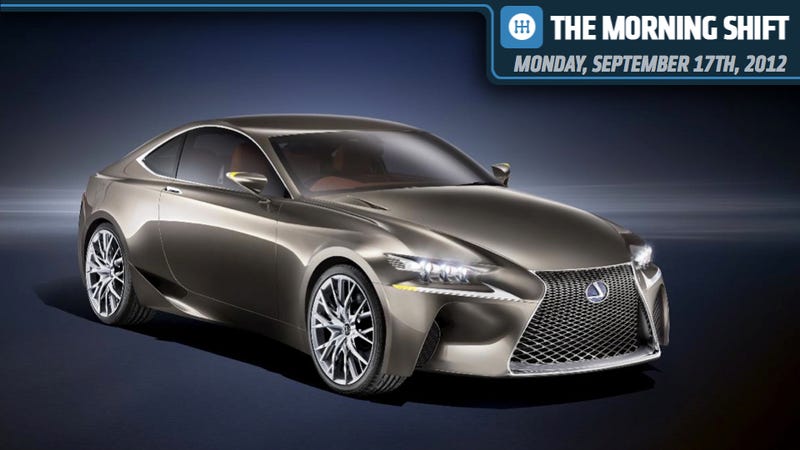 This is the Morning Shift, our one-stop daily roundup of all the auto news that's actually important — all in one place at 9:00 AM. Or, you could spend all day waiting for other sites to parcel it out to you one story at a time. Isn't your time more important?
---
1st Gear: Ford Gets To Be The CAW's Strike Target
The Globe and Mail reports the Canadian Auto Workers have decided to concentrate on negotiations with Ford of Canada, as tonight's strike deadline looms. In an unusual twist, CAW president Ken Lewenza says that if the union reaches a deal with Ford, and either General Motors or Chrysler rejects it, the union will strike the company that says no. And, if there's no deal with Ford, the CAW will strike all three companies at midnight. Kind of sounds like the union wants to strike somebody, doesn't it? There are 20,000 auto workers at the Canadian branches of the Detroit automakers. And a strike in Canada always screws things up somehow here — either because it cuts off supplies of parts that the Detroit companies need in their American plants, or it affects inventories of vehicles built in Canada.
The union is pushing hard to win new investments from Ford, which has 1,200 laid-off Canadian workers. Ford's chief negotiator says the company hasn't put forward any investment plans for Canada as of yet. The Globe and Mail says the CAW has offered to cut hourly labor costs for the three companies by reducing wages for newly hired employees. They'd receive less than 70 per cent of the $34 an hour paid to longer term workers. In addition, the union told the companies it would stretch the time it takes new employees to reach the full wage rate out to 10 years from the current six. It also offered different pension plans that would reduce the companies' costs.
---
2nd Gear: Sunday! Detroit Drag Racing Crackdown!
The Detroit Free Press reports that Detroit area law officials cracked down this weekend on illegal drag racing. There were three arrests, and 30 cars impounded in a sweep that was conducted by the Detroit Police Department with the Wayne County Sheriff's Office. Two arrests were for multiple traffic violations, the third on a cocaine charge out of Wisconsin. Three of the impounded vehicles were race cars, including one that was stolen.
This isn't just old-style fun that's always taken place on Woodward Avenue and other wide surface streets around the city. The Freep says authorities are cracking down on illegal drag racing because of complaints of raucous crowds and souped-up vehicles racing up and down neighborhood streets. The sheriff's office said that in the past year, there have been serious accidents and altercations, shots fired and several deaths.
---
3rd Gear: Could The Mercedes CLA Be Built In Tuscaloosa?
We showed you photos of the Mercedes CLA last week and they've got us wondering about where they might build it.