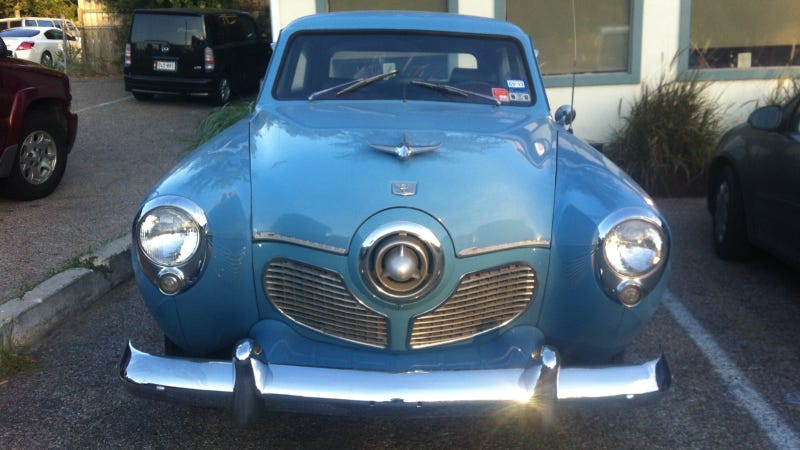 Welcome to Found Around Town, where we feature cars we find in a city where interesting ones are rare because everyone drives a Prius or rides a bicycle: Austin, Texas.
Ah, Studebaker. You were one of America's most storied carmakers, but you couldn't manage to survive into the modern era. Still, you left behind some pretty amazing machines, like this V-8 Commander sedan my lovely girlfriend found outside of a Central Austin sushi joint. She was kind enough to supply the photos for this week's Found Around Town feature. (That's real love, ladies and gentlemen.)
Like I said when I featured the classic Ford Thunderbird from last week, I really dig the styling of postwar American cars. There was just so much enthusiasm, excitement and optimism for automobiles back then. The GIs were home and they were ready to buy cars, buy houses and make a ton of babies. The cars from that era really reflect the novelty and adventure many people felt about automobile ownership.