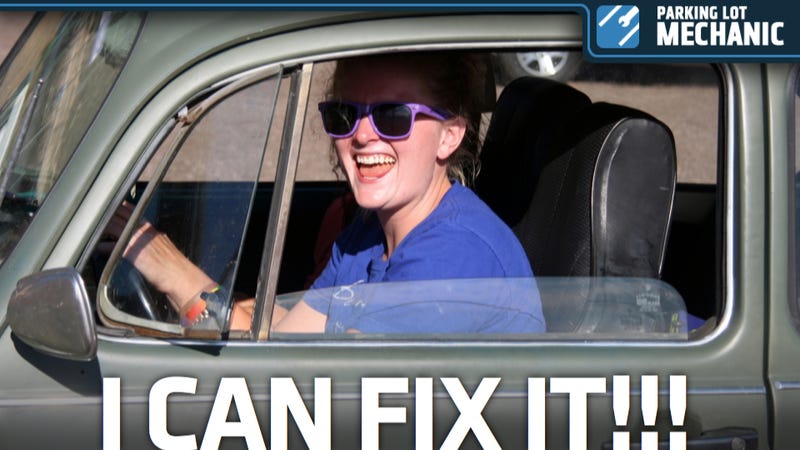 At 22 years old, Morgan Johnson knows the ins and outs of a few things. She's lived in Oregon, Montana and Colorado, and she's done everything from selling vacuum cleaners to managing a King Soopers grocery store for a few years.
But when she decided to quit her job and give the Great Western Road Trip a try, she didn't know anything about cars other than that they get you places and cost money to fix. But when she decided to buy a 1972 Volkswagen Beetle for a trip that would cover thousands of miles, she faced a sink-or-swim learning curve that's an inevitable part of old Volkswagen ownership.
Now, she chatters about valve adjustments and wheel bearing tightness like an old hand. More importantly, she has joined the ranks of auto enthusiasts. Before, cars were just something that carried her to and from work. Now, she's approaching full-on gearhead status.
A Volkswagen Beetle wouldn't be my first choice for an epic road trip car, but those old German workhorses have the kind of charisma that can entice a young lady like Morgan Johnson into the strange world of auto enthusiasm. Needless to say, the car — packed to the gills with three or four passengers and all of their crap at any given time — broke down a lot during the trip. But with a little help from friends and strangers and by asking a lot of questions, Morgan's understanding of how cars work grew considerably. But so did her appreciation for cars; bugs in particular.