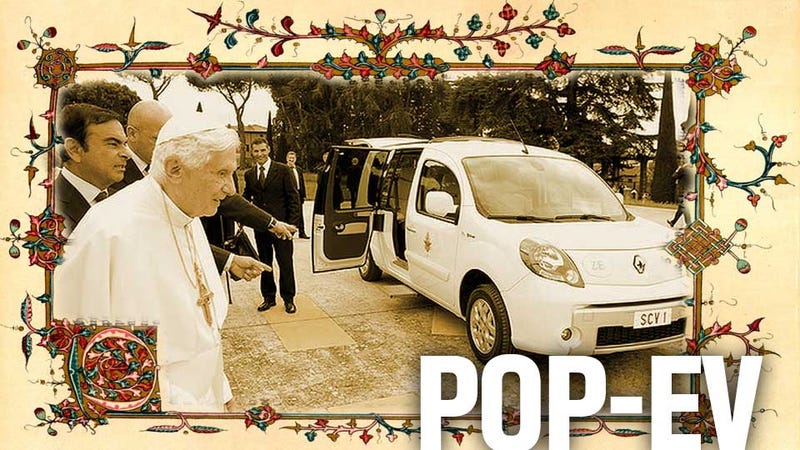 Pope Benedict XVII, often called the Green Pope, is living up to his name and reputation thanks to his new, all-electric Popemobile, which was presented to him earlier this week.
The Popemobile is based on the electric Renault Kangoo Van ZE, but heavily modified to meet the Pope's special requirements, which include a large, glassed-in area at the rear, a full bar, and an integrated Playstation 3 setup. I may have made up the last two.
This Popemobile, unlike ones provided by traditional Popemobile supplier Mercedes-Benz (though there have been others) is not bulletproofed, since it's primarily for use only in the Pope's Papal Playground of Castel Gandolfo. According to the internet in my head, this is also the location where noted wizard Gandalf the Grey lives, and he and the Pope are said to be great friends, often playing day-long games of FIFA Football 12 on the Pontiff's ever-present Playstation 3.