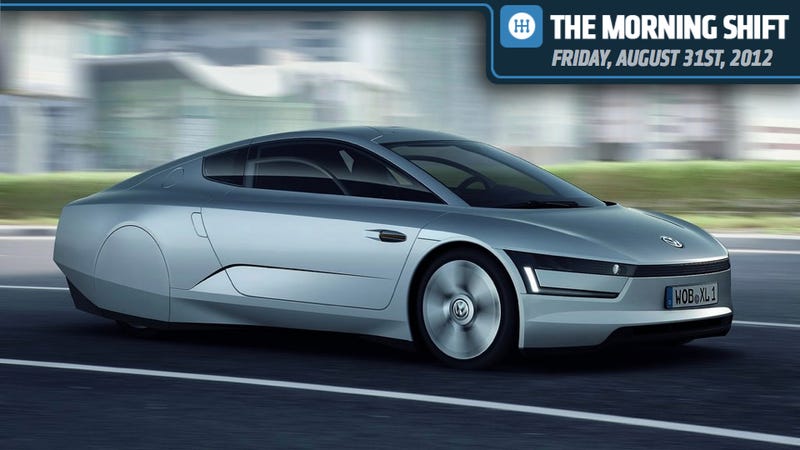 This is the Morning Shift, our one-stop daily roundup of all the auto news that's actually important — all in one place at 9:00 AM. Or, you could spend all day waiting for other sites to parcel it out to you one story at a time. Isn't your time more important?
---
1st Gear: Italiani Soffrono Di Prezzi Elevati Del Gas
Bloomberg reports Italians are saying basta to high fuel prices. They are paying the most for fuel of any nation in Europe, the equivalent of $9.50 per gallon (fuel there is sold in liters). The price is up 20 percent from a year ago, and Italians are trying to find ways to cut their fuel bills. Many are using public transportation, others are filling up in nearby Croatia, and some are giving up on cars altogether. Auto sales in Italy are down 20 percent from a year ago and the average family is now spending more on fuel than on food. Bloomberg says the fuel price crisis is deepening Italiy's fourth recession since 2001. Hearing about Italy makes us feel a little better about paying $4.09 this week.
---
2nd Gear: Clint Eastwood Calls Air Force One A Gas Guzzler
Fox News has a transcript of Chrysler spokesman Clint Eastwood's speech to the Republican National Convention last night, where he talked to an empty chair. The chair was supposed to symbolize President Obama, and Eastwood, in a rambling talk, endorsed Mitt Romney and Paul Ryan, although he left half of Twitter thinking it was okay to vote for Obama, too. "I never thought that it was a good idea for attorneys to be president, anyway," Eastwood said, apparently forgetting that Romney has a degree from the Harvard Law School. "What do you think, maybe it's time for a businessman, a stellar businessman?"
Telling the absent Obama that he could keep a smaller plane, Eastwood continued to the chair, "Not that big gas guzzler you are going around to colleges and talking about student loans and stuff like that. You're an ecological man. Why would you want to drive that around?" The biggest cheer came when Eastwood declared, "We own this country. It's not you owning it, and not politicians owning it — politicians are employees of ours." He wound up by leading the crowd in a chant of "Make my day," and proving it was pretty clear he was reading a script for Halftime In America.