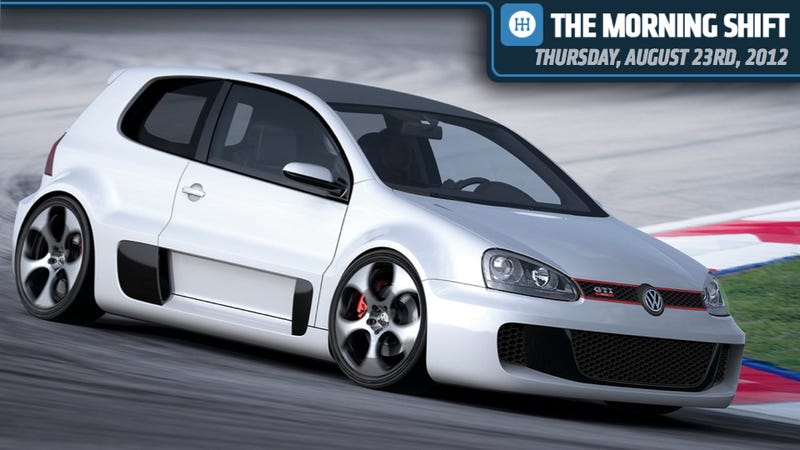 This is the Morning Shift, our one-stop daily roundup of all the auto news that's actually important — all in one place at 9:00 AM. Or, you could spend all day waiting for other sites to parcel it out to you one story at a time. Isn't your time more important?
---
1st Gear: Consumer Reports Says MyFord Touch "Stinks"
Reuters says Consumer Reports remains less than impressed with the MyFord Touch touch screen navigation and entertainment system. In fact, CR says it "stinks." In a blog post, the magazine said, "MyFord Touch still frustrates us like few other control systems in any other brand's automobiles," And worse, it is influencing competitors." It's particularly unhappy with the version that's on Lincoln models, and in general, CR says there's too much information and the system is still too clunky even after an update that Ford made in March.
Ford, for its part, says consumers who updated the system are much happier with it. "We listen closely and value all feedback on our vehicles - whether it's from customers or third parties. That feedback is used to continuously improve our products and we're seeing results from that commitment," Ford said in a statement. Complaints about MyFord Touch cost Ford some spots in customer surveys last year, and CR's continued problems with the system show that it is still a headache for Ford.
---
2nd Gear: Did Toyota Overstate Korean Fuel Economy Figures?
AsiaCar Motoring says Toyota is facing a possible class action suit in South Korea over allegations it inflated the fuel economy estimates for its hybrid cars. The suit is being led by a Lexus owner, who posted a photo on the Web showing his fuel economy gauge. According to AsiaCar Motoring, his Lexus CT200h "recorded a real mileage of 12 to 13 kilometers per liter though the company claimed a figure of 25.4 kilometers per liter."
A Toyota Motor Korea spokesperson said the company "is continuously communicating with consumers with complaints in terms of customer service." But he downplayed the allegation that Toyota or Lexus rigged the figures for fuel-efficiency. According to AsiaCar Motoring, he said that gas mileage was affected by an individual's driving style, adding that the company does not think the class action suit has much chance of success.
---
3rd Gear: Volkswagen Is Taking The Wraps Off A Classy, Thrifty New Golf
Autocar has the first official details on the new Golf, which is set to be introduced in Berlin on Sept. 4. It says it gets a completely updated "classy" interior, while its fuel economy improves by 23 percent. The new Golf goes into production in Germany next month. Autocar also says VW will show a GTi concept car at the Paris Motor Show, and put that car into production sometime next year. The GTI is set to get an Audi-developed, 1.8-liter direct injection engine and not the Bentley W12 in the GTI W12 Concept pictured above.