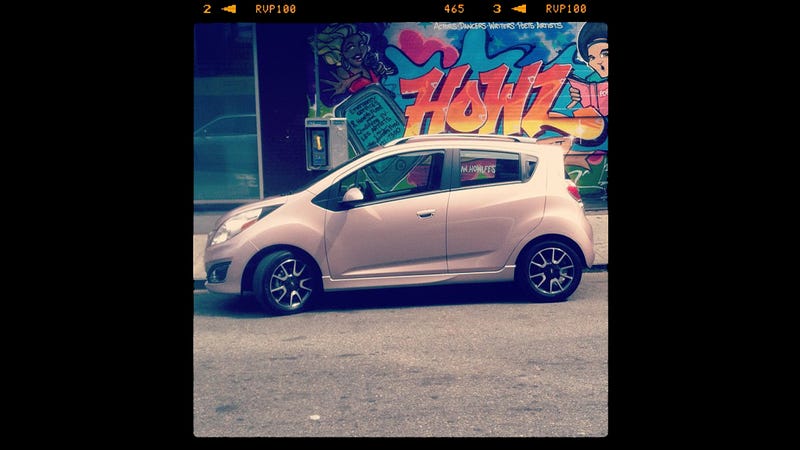 Ever since Chevy started outselling Ford's Model T, automakers have learned you can make a lot more money by marketing trendy products that happen to be cars than you can building the simplest, plainest, most functional automobile possible.
This is annoying, because we don't want to drive rough, industrial Model T-esque cars every day, but we don't want to be stuck in glitzy, over-chromed vehicles that fall apart the day after the warranty runs out.
Every time I happen to see some big marketing push to call a car hip or hipster-cool, I can't help but think it's covering up for some deficiency in the car. Shouldn't that marketing money have gone into making the car better? Shouldn't carmakers just try and build good cars instead of focusing on image? Shouldn't carmakers just do their job?
This morning, we were talking about how Ann Arbor wants to test out a system where cars talk to the traffic grid, other cars, and you. It's supposed to help ease congestion.