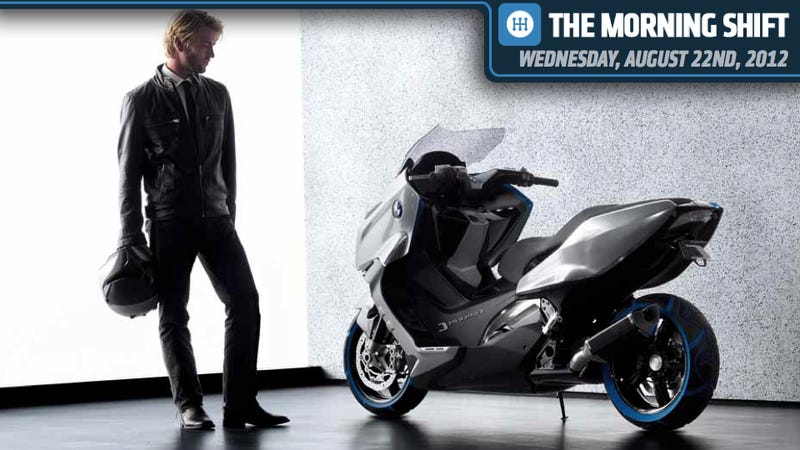 This is the Morning Shift, our one-stop daily roundup of all the auto news that's actually important — all in one place at 9:00 AM. Or, you could spend all day waiting for other sites to parcel it out to you one story at a time. Isn't your time more important?
---
1st Gear: DOT Is Going To Test Talking Cars
Reuters reports on a big test project the Transportation Department is putting on in Ann Arbor, Mich. Over the next year, DOT and the University of Michigan will fit nearly 3,000 cars, trucks and buses with wireless devices that track other vehicles' speed and location, alert drivers to congestion or change a traffic light to green, if conditions are safe. The cars, which come from eight companies including GM and Toyota, will be able to communicate with roadside devices at 29 locations around town.
Oh, we have so many questions about this, including: where are the devices? What happens when drunken college students figure out they can change traffic signals? And how are we going to tell if one of these cars is ahead of us so we can honk at the driver to get the light to turn green? All kidding aside, Transportation Secretary Ray LaHood says this is a "big deal" and could actually cut down on the number of crashes. He thinks car-to-car communication is the way of the future. As long as drunken college students don't game the system, that is.
---
2nd Gear: Kenosha Gets Money To Clean Up After Chrysler
The Milwaukee journal-Sentinel says the state of Wisconsin will provide Kenosha with a $1.5 million loan to help pay the cost of cleaning up the site of a Chrysler engine plant that closed in 2010. Some of the buildings on the site are more than a century old, and there is severely contaminated land and ground water. The loan has to be repaid by 2017. The total cost of clearing the site is $30 million. Old Carco Liquidation Trust, which was formed when Chrysler went into bankruptcy, will pay for the buildings to be torn down. When that happens, the ownership of the property will transfer from Old Carco either to the city or a party named by the state (in other words, they hope to find a buyer.)
After the transfer, the Journal-Sentinel says the state and city will be able to start spending $10 million from the federal Troubled Asset Relief Program, or TARP, on the cleanup. It's fascinating that more than two years after Chrysler emerged from bankruptcy, there is still work being done to clear out its old plants. Of course, we know about the task that the Racer Trust faces in finding buyers for leftover GM plants (it just found a real estate developer to take on a parcel in Mansfield, Ohio).