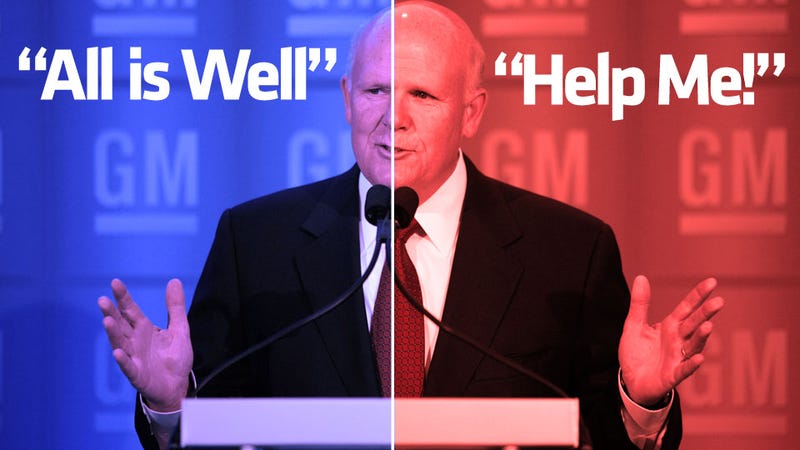 It's as predictable as snow during the Detroit Auto Show or flight delays from summer thunderstorms. As soon as a company runs into a crisis, the CEO heads for the op-ed page.
That's what GM's Dan Akerson did this morning in the Detroit Free Press. His op-ed, "Don't Let The Critics Overshadow General Motors' Progress" is straight out of CEO PR 101. It is meant to rally the troops and lays out GM's view of how it thinks it's doing. (Rick Wagoner did it, too. You can see how they compare in my piece for Forbes.)
But we know what Akerson really wants to say isn't in the Freep. So, here's a helpful translation.
General Motors is one of the most closely scrutinized companies on the planet, a lesson I've learned the hard way in my two years as CEO. (I can't blame anyone for wondering if the lesson has really sunk in.)
Translation: Holy Mother of God, we've turned into a freaking football. Nobody at Treasury told me this would happen.
That scrutiny spiked this month as certain changes we've made - planned and unplanned - have sparked a lot of debate in a town that likes nothing more than talking cars and the people who make them.
Translation: Firing Joel Ewanick really sent the haters into a tizzy. And I thought he was the one with haters.