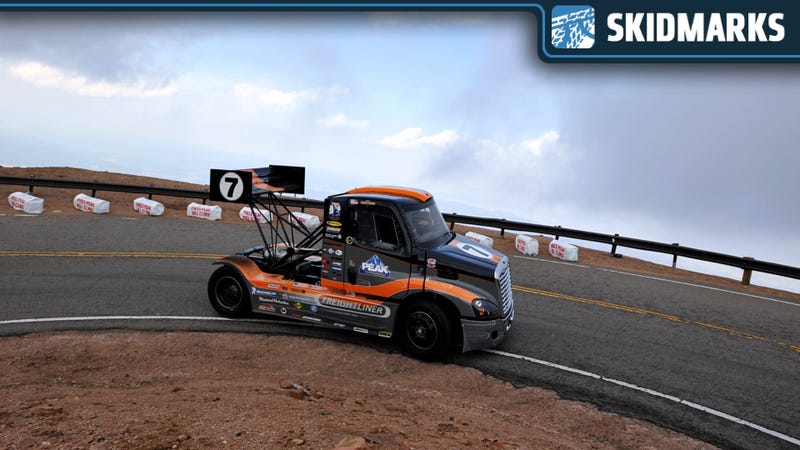 By my count there were eight red flags, three life flight helicopter trips, five ambulance trips, over a dozen driver visits to the hospital, and at least one injured spectator at this weekend's Pikes Peak Hill Climb. Why?

Many people think the fully-paved course is too fast and responsible for the accidents, but all the big ones occurred on sections that were already paved in the past. Personally, I believe it was the limited practice time that created a less safe environment. It was certainly the big reason why I decided not to race this weekend.

In the past, competitors got 5-7 runs each day of practice for a total of 15-21 runs on the various sections before race day (the mountain and drivers get divided into three groups and you practice a third of the mountain each day with only one complete peak run allowed on race day). This year the race organizers accepted a ton more entries but didn't pay to keep the mountain open longer on practice days.
So we only got two passes every morning instead of the usual 5-7 runs. While sitting in line to qualify, I heard one official say to another something to the effect of: "if one more driver complains about the limited run time I'm going to lose it!"

The drivers were complaining out of safety. Out of concern for their lives. And they had every right to complain. Take a look at Jeremy Foley's crash as he climbed the W's to Devils playground. I don't think I've ever seen a scarier accident in my entire life. Thank God Jeremy built one hell of a strong car. I think it saved his life.