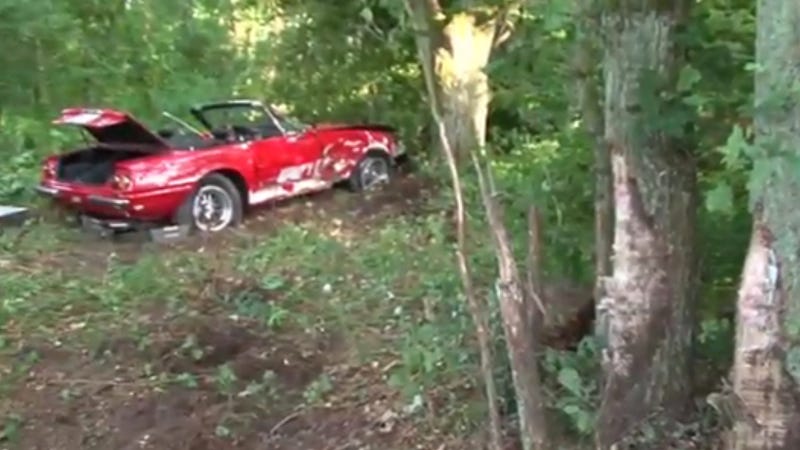 The Ferrari 365 GTB/4 Daytona is one of the most iconic cars to ever leave the fabled gates of Maranello. From the long hood to the short rear, everything about the design just screams sex.
That's why it always sucks to see one in a tree. Especially the ulta-rare convertible version worth more than $600,000.
Apparently, the driver of this one says that the brakes failed on his car. This is the second Ferrari brake failure in a week, except this one resulted in slightly more expensive damage.