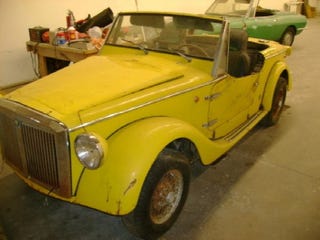 We're kicking it '60s style all week here on Nice Price or Crack Pipe, and today we're also going with a classic Italian. But does this Siata come with a price that you'll think is worth springing for?
In the sixties Ford was really on a roll. The company's new thin-wall V8 when applied to a willowy British roadster proved devastating to all contenders on both road and track; it created an entirely new class of car with the introduction of the Mustang; and Ford made good on its promise to beat Ferrari at Le Mans, again, and again, and again.
That winning streak was renewed yesterday with the commanding 89% Nice Price win collected by the extroverted '66 Fairlane Stroker, whose only failing (if you could call it that) was the perception of it having two too many doors.