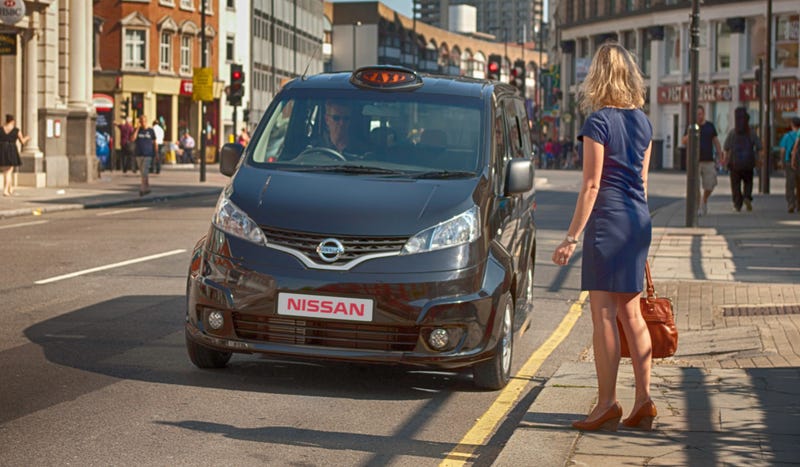 In 2013, the Ford Crown Victoria taxis will begin disappearing from city streets and will be replaced by Nissan's brand new NV200 van. It will be the first purpose built taxi roaming NYC in decades and promises to be the cab of the future.
Today, Nissan unveiled a different version of the cab that is aimed directly at the even more iconic black London Taxi. It also promises to undercut the current cab in price.
But is this a good thing or is Nissan diluting local cultures?
When traveling abroad, an interesting part is noting the differences between that culture and your own. For many of us car nuts, that means taking pictures of the local taxis like Fiats in Italy, Crown Vics in New York, London Taxis in, well, London, and Mercedes in Germany, among others.
If Londoners follow New York in the taxi department, that means other places will soon follow suit. The Crown Vic is nearly ubiquitous in America's major cities and even Azerbaijan uses a purple London Taxi now.
Now, I'm not the biggest fan of the NV200, but having it as a global option isn't a bad thing. The NV200 is a purpose built cab, and if NYC and London see value in the car, then that definitely means it's a damn good cab. The price for the London version is supposed to be quite a bit lower than the current London Taxi and it is supposed to be considerably cheaper to run, which makes it easier on the cabbies.
And if London is anything like New York, lower fuel and running costs is definitely a positive.