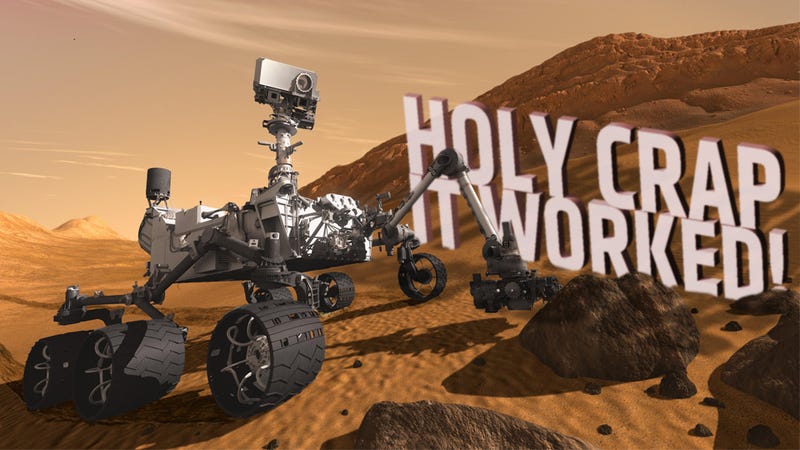 We're hours away from humanity's most advanced robot explorer ever landing on another planet. Curiosity, the car-sized, six-wheeled mobile laboratory, will very soon slam into the Martian atmosphere, then be placed on the surface of the planet in a way never before tried. This rover has the potential to change everything we know about Mars, and give us the first real understanding if Mars could have harbored — or could harbor— life. It's a big deal for science, for technology, and for anyone who cares about the really exciting things man is capable of.
I'm here at JPL, and I'll be seeing this happen live— you can watch the live stream as well, but make sure to check here for my trenchant insights. I'll be updating as often as I can.
Curiosity is just now approaching Mars. The rover is, as we speak, folding up its tray table and putting the SpaceMall catalog back in the seatback pocket. Soon it'll turn its phone back on and get ready for landing. And in this case, the landing is a very big deal. It'll be using the Skycrane to land, essentially being lowered down to the surface by a rocket-powered winch. It'd be a big deal if they were doing it in downtown Pasadena, let alone 350 million miles away.