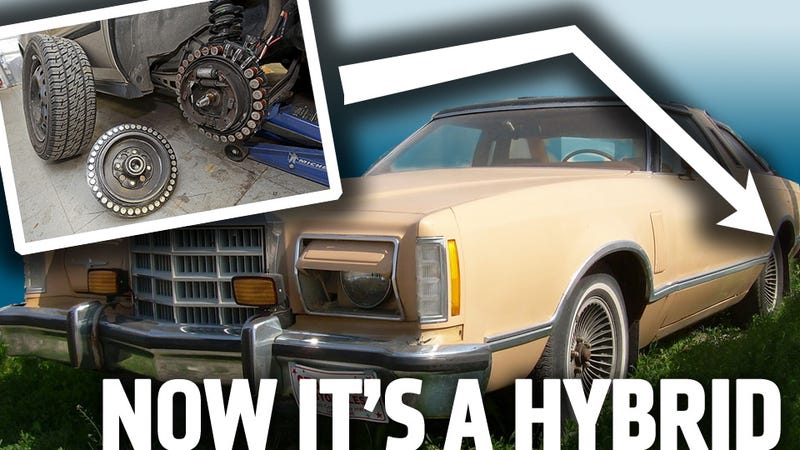 Would you really like to take your old '76 Vega Kammback on the HOV lane, but you just can't convince anyone to ride with you? And, are you sick of the way that tired old engine sucks gas like it's gin in my uncle's secret Thermos? Sure you are. If that Vega was a hybrid, you could solve all these problems.
Well guess what, champ? You can. Because Professor Charles Perry at Middle Tennessee State University has developed a way to convert nearly any existing car into a not lame plug-in hybrid.
Professor Perry's fundamental idea is one that's been around since 1901, when Ferdinand Porsche developed the first hybrid vehicle, the Lohner-Porsche Mixte. That car used electric motors mounted in the hubs of the wheels, and that's exactly what Perry's system employs. This same system is used on the Curiosity rover that landed on Mars this Sunday as well. So that's not the revolutionary part about this. What makes the Middle Tennessee University's solution so remarkable is the design of the components themselves, and that they can be fitted to nearly any car.