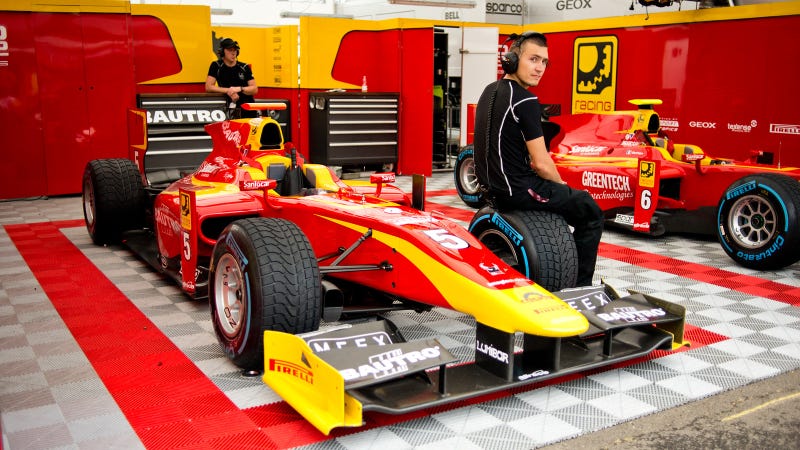 Before he becomes a globe-trotting racing god, the modern Formula One driver competes in GP2. It's a racing series removed from the madness and attention, created to breed talent for the ultimate challenge of F1. We spent a Grand Prix weekend in GP2 to see the lives of Formula One's future stars.
Interludes of Cacophony
In the summer heat of Central Europe, in the thrum of a racing weekend, it is cool and hushed in Sauber's garage. On my left is the Formula One racing car of Kamui Kobayashi, the Japanese driver who debuted in F1 with a swashbuckling, overtaking bang on the afternoon Jenson Button won the 2009 world championship in Brazil. Barely an hour after qualifying for the 2012 Hungarian Grand Prix, the car, a Byzantine assembly of pipes, tubes, bottles, gold foil and carbon fiber, is in a myriad pieces, which is the way most racing cars spend most of their time. Mechanics tune away on the exposed bits in no great hurry. On my right is Ines Koschutnig, the general manager of Racing Engineering, a Spanish motorsport team who compete in GP2, and now it's not quiet anymore.