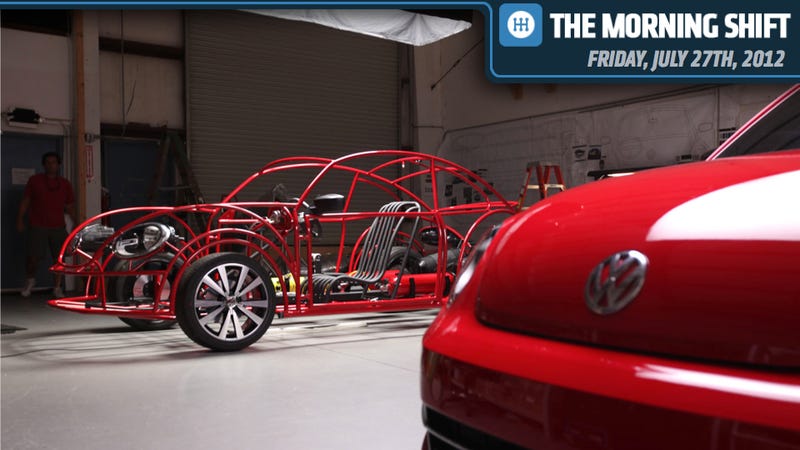 This is the Morning Shift, our one-stop daily roundup of all the auto news that's actually important — all in one place at 9:00 AM. Or, you could spend all day waiting for other sites to parcel it out to you one story at a time. Isn't your time more important?
---
1st Gear: Let The Games Begin
The Independent writes about the moment that Britain has been waiting the past seven years for: the start of the 2012 summer Olympic Games. This year, as never before, there's been a lot of focus on how people will get to the games, and whether it's fair to make it easier for some to get there than others. "Things will, inevitably, go wrong," writes Tom Peck. "Trains will be cancelled, platforms rammed, taxi meters will tick up towards eternity while the traffic never moves and the big boys zoom past in their BMWs on their way to some other segment of the Greatest Show on Earth to which you probably haven't got a ticket."
Over the next two weeks, we'll see plenty of car commercials, starting tonight when Cadillac kicks off its effort to prove the ATS is the equal of the BMW 3-series. And commercials for a lot of other things. But we'll also be seeing a lot of athletes, breathtakingly young, seasoned and fading, who spend their lives getting ready to compete. I've been to one Olympics and hope I can get to more someday. Some of these competitors are paid millions of dollars; some go broke trying to get to the Olympics. We'll probably fume with frustration when NBC runs yet another up close and personal interview, and at least in Detroit, we'll be escaping to the CBC for relief.