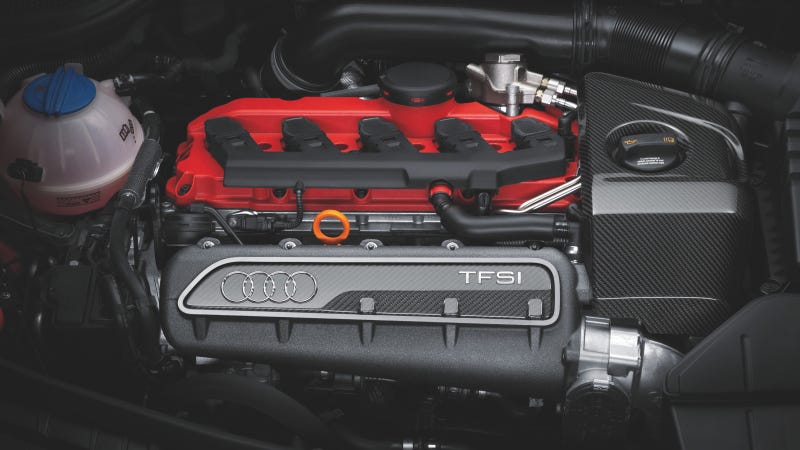 Five cylinder engines get no love these days. Long considered an oddball configuration with neither the power of a six nor the fuel economy of a four, the straight-five was only ever really embraced by a handful of carmakers.
They're becoming even rarer these days as companies look to shrink their cylinder count for fuel economy reasons and shove turbochargers on everything. But there's one five-banger I won't soon forget.
You won't find them under the hood of any new Acuras or Hondas. Even Volvo, who for decades carried the torch like a British Royal Marine, is reportedly phasing them out in favor of three- and four-cylinder engines. If V8s and V6s are on the way out, what chance does the I5 have?
So maybe the five-cylinder is headed for extinction like the dinosaurs. But even the dinosaurs had a T-Rex, and the engine that's at the top of the five-cylinder food chain has to be this: the snarling, turbocharged Audi 2.5 TFSI, which sees duty in both the Audi TT RS and RS3. With 360 horsepower and 343 lb-ft of torque in the U.S. TT RS, it is a truly fitting salute to Audi's rallying engines of yore, which were also 2.5-liter five-cylinders.