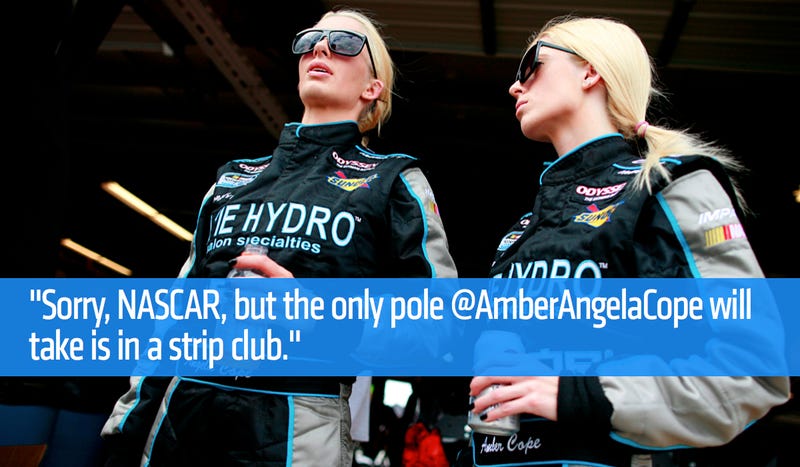 Saturday's Nationwide Cup race at the New Hampshire Motor Speedway was loaded down with drama after Kevin Harvick blamed his late-in-the-race second place finish to Brad Keselowski on a rookie driver.
Keselowski passed Harvick with about 21 laps to go in the 200-lap race when Harvick got caught up in traffic with rookie Amber Cope, who was 30 laps down. During the jam, Keselowski slipped in front.
Harvick and NASCAR fans took to Twitter to lambast the driver, who is one of a pair of cosmetologist twins who have been trying to work their way into racing with mostly weak results.