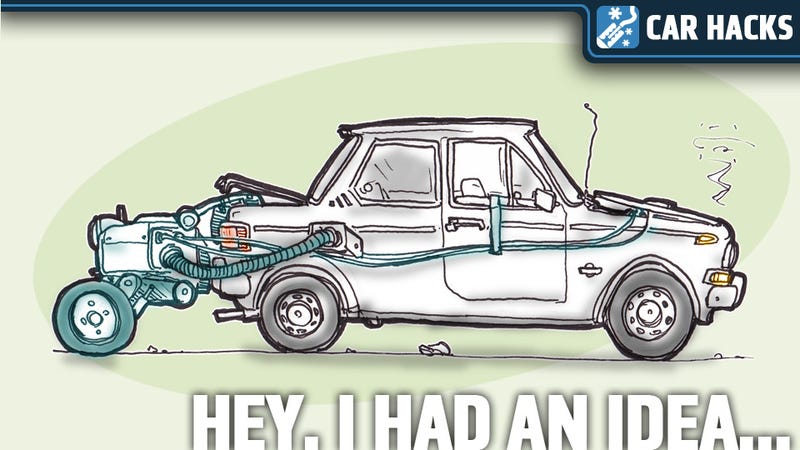 This week on Car Hacks I'd like to talk about an idea that I've had banging around in the empty vastness of my head for some time. I usually have this idea when one of my old cars leaves me stranded by the side of a busy highway.
The idea's really simple: what if there was a way I could get my car (and myself) to safety without having to deal with the expense and hassle of a tow truck?
I've visualized the idea as I've been stuck on the shoulder, changing a fan belt or rigging up a temporary throttle cable linkage, with a paperclip, voiding my bladder lavishly as 18-wheelers zoom past a couple of feet away from my head. What I always picture in these times of crisis, is some sort of motorized wheel thing I could clamp to the back of my car, and use to drive away to somewhere safe to work, or possibly even home. Could such a device work?
The more I think about it, the more I think it could. In fact, there have been similar devices in the past— when I was researching this post, I learned about the Briggs and Stratton Motor Wheel. That motor wheel is pretty much what I want- a little motorized wheel to temporarily make my car drivable.