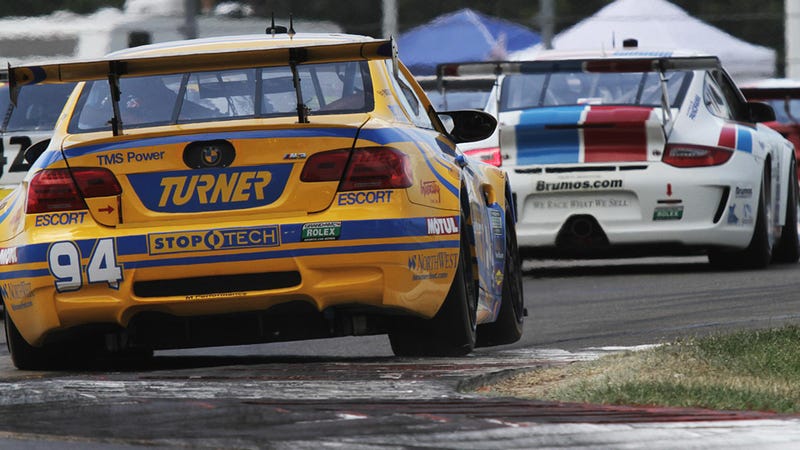 Thirty-two years ago at Watkins Glen, two Group 5 Lancia Beta Montecarlos held off 11 of Porsche's all-conquering 935s for an epic 1-2 victory. It was a classic moment in sports racing history, echoed in last weekend's six hours of Grand-Am road racing.
Grand-Am is made up of two series, each split into two categories. The junior varsity Continental Tire series is production-based with GS and ST cars. The top Rolex series has Daytona Prototypes shadowed by GT cars from manufacturers we've been dying to see competing in regular US road racing: Audi, Ferrari, Porsche, Corvette, BMW, Camaro, and rotary-powered Mazda. The schedule is filled with legendary tracks, as it should be in America, where we have more road course access than anywhere else in the world. Still, something's not quite right with the series.
The Daytona Prototypes aren't the prettiest cars, and the GT cars aren't exactly relevant to their street car counterparts, as Bill Caswell pointed out today. The racing is not all that close. Every time we go to watch Grand-Am, we wish it will be like the epic Porsche/Ferrari/Corvette battles at Sebring. And we want it in every race. We don't quite get that.