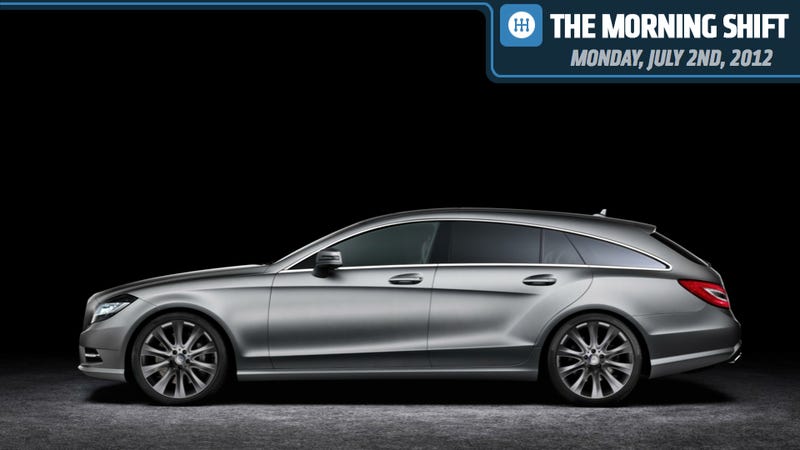 This is the Morning Shift, our one-stop daily roundup of all the auto news that's actually important — all in one place at 9:00 AM. Or, you could spend all day waiting for other sites to parcel it out to you one story at a time. Isn't your time more important?
---
1st Gear: It May Be Hot, But Car Sales May Not Be
Investors Business Daily says Tuesday's auto sales reports are likely to show that the market is cooling down from its pace at the beginning of the year. It says economists are expecting an annual rate of 13.9 million units. That might be a little better than May, but below the average of 14.5 million for the first four months of the year. We've been telling you about troubling economic news, in terms of consumer confidence and jobs, so even if June beats what the economists predict, there are warning signs ahead.
Among the individual car companies, Investors says sales at Toyota, Honda and Nissan ought to be up by double digits, because last June's sales fell in the wake of the Japanese earthquake and tsunami. Chrysler sales also ought to be up significantly. General Motors and Ford are the wild cards, although both are expected to report sales gains. June is a key month because automakers want sales to keep climbing as the industry segues into summer. However, that nasty storm that hit the mid-Atlantic this weekend is likely to have hurt late-June sales, and may affect holiday week sales, too.
---
2nd Gear: Hip Hip, Chin Chin, Mercedes Confirms CLS Shooting Brake
Mercedes-Benz finally made it official this weekend: it will sell the CLS Shooting Brake (or station wagon as we know it in the States). The shooting brake, first displayed as a concept at the 2010 Beijing show, goes on sale in the UK in September. As yet, there are no plans to sell it here, and Mercedes probably will only build about 10,000 a year. "In essence it represents an unprecedented version of a sports car with five seats and a large tailgate.," Mercedes says in its press release. Or to put it more succinctly, it's the latest iteration of the CLS, which was introduced in 2004, and which Mercedes calls a four-door coupe, although we think of it as a sedan.