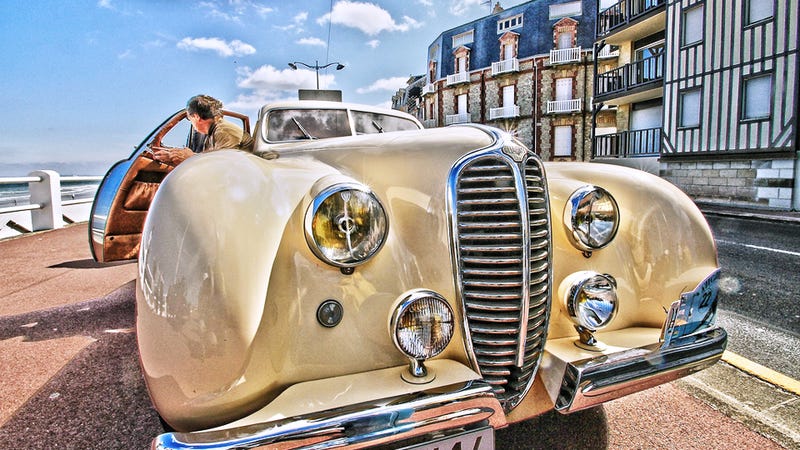 One of the great pre-war marques was Delahaye. They were among the exclusive few French carmakers who competed at the top flight of grand prix and endurance racing, and sold some of the most opulent cars of all time.
And when were they building their cars? Right through the Great Depression. Delahaye died off under the even harsher economic climate after WWII, but while people were starving in the '30s, fat cats were making dough for hideously extravagant automobiles, now revered in the Concours d'Elegance circuit.
While we were talking news in The Morning Shift, we got a re-evaluation of opulence, cars, and the economy from HawaiianKong.