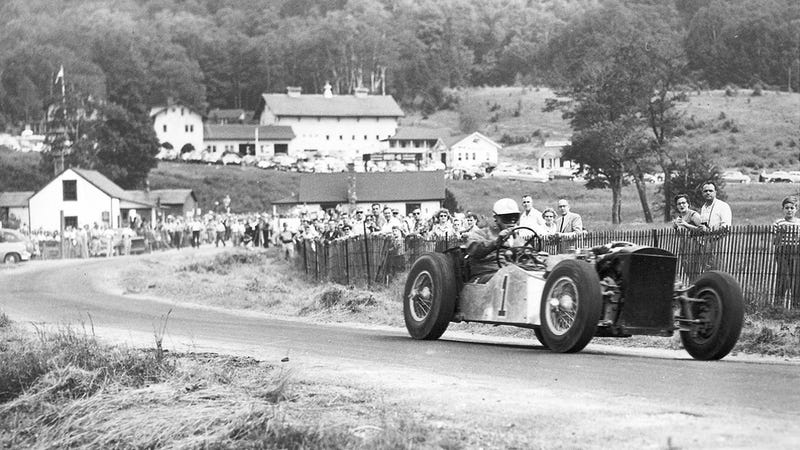 Hillclimbs are fairly insane. You drive as fast as you can, right next to the edge of a cliff.
What makes it fantastic to watch is not only the speed and the danger, but the respect that's involved. The driver knows what would happen if the car spins off the road or crashes. You see a picture like this, where a guy strips the body off of his Jaguar C-Type to set a record up the Mount Washington hillclimb back in '54, and you can see a lot is going on in the driver's head.
While we were watching a squid get chased by a Scubie, we got a look at the military side of the danger, respect, and vehicles equation from MottPower.