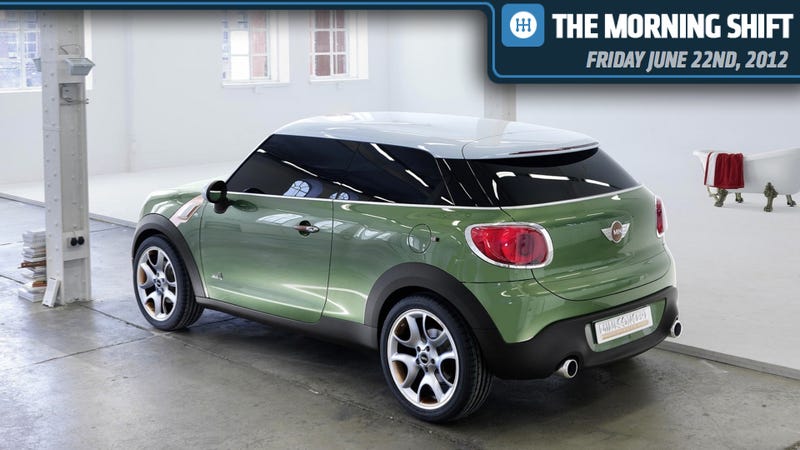 This is the Morning Shift, our one-stop daily roundup of all the auto news that's actually important — all in one place at 9:00 AM. Or, you could spend all day waiting for other sites to parcel it out to you one story at a time. Isn't your time more important?
---
1st Gear: Carlos Ghosn Hops On A Slow Train Out Of Tokyo
The New York Times reports Carlos Ghosn is getting ready to wrap up his work at Nissan. Not any time soon, though. Nissan says it must prepare for Ghosn's departure in the next five years. That might seem like an awful lot of lead time, but Ghosn is an icon in the Japanese business world, as identifiable with Nissan as Karl Lagerfeld is with Chanel.
Ghosn, who took charge of Nissan when it linked up with France's Renault, has led one one of the most significant turnarounds in auto industry history. Kirk Kerkorian was so impressed that he wanted GM to hire him, and you have to wonder what might have happened if Ghosn had been in the GM driver's seat. It's not clear whether Ghosn would also give up the CEO's job at Renault, but since he's only 57, he might want to hang onto that position a while longer. The official word may come next Tuesday, when Nissan shareholders meet.
---
2nd Gear: Beware of Fickle French Car Companies
In another story with a French connection, Reuters is reporting that a joint venture on hybrid car parts between Peugeot and BMW now looks to be in danger, due to Peugeot's decision to hook up with Opel. That was the impression created Thursday, when Opel said its alliance with Peugeot will now include a linkup with Gefco, which is Peugeot's delivery group. Although Opel had said Peugeot's existing relationships wouldn't be affected, Reuters said the news drew a frosty response from Munich. "We are examining together how the (joint) company can continue fulfilling its duties," a spokesman for BMW said. But Peugeot was unapologetic. "We are examining the impact of our alliance with GM on the joint venture...It's clear the alliance changes the conditions of our partnership."
---
3rd Gear: Coming: The Mini Countryman Coupe
Car and Driver reports that Mini has confirmed it will roll out the Countryman Coupe for 2013. It will go on sale globally early next year, after it makes its debut at the Paris Motor Show. The Countryman Coupe is essentially the same thing as the MIni Paceman concept car, except for the name change. Car and Driver says it expects the Coupe will share the five-door Countryman's choice of front- and all-wheel drive, as well as that car's regular and turbocharged four-cylinders. A John Cooper Works version with a 208-hp turbo four likely will make it to the lineup, too, according to the magazine.