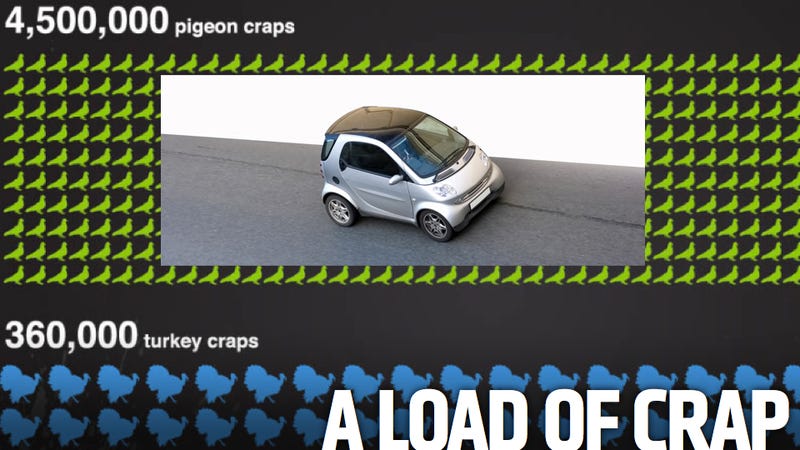 Every automaker is bound to respond differently to an insulting comment lobbed at one of its cars: ignore it; lash out angrily; or just go along with what was said and try to make it funny.
SmartUSA did just that when someone belittled one of their cars on Twitter. Clayton Hove, a participator in and vocal critic of the ad industry, tweeted, "Saw a bird had crapped on a Smart Car. Totaled it."
That's Hove's schtick. He has a whole website dedicated to poking fun at ads and products. But Smart USA was neither to roll over and play dead nor flip out in a fit of paranoid rage. They saw his challenge and raised it one. Their response ended up on reddit.