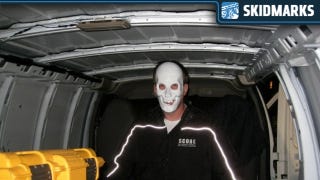 Have you ever been on a bad road trip? Like a really bad one? One where you say I am never doing that again? The trip that makes you think plane travel is not only convenient, but actually enjoyable?
Cars break down and people freak out, but maybe that's part of the fun? You're still on an adventure with a car.
Out on the open road, nothing but your friends and a car, traveling many miles to see someone or something. In a lot of ways there is nothing better for me, yet at the time I swear I will never do it again.

I think I'm starting to miss those trips. And I have been on some of the worst drives in North America. Trust me. When was the last time you were pulled over in the middle of nowhere at night and robbed by armed policeman? Or lost a wheel off your tow rig in Montana at speed? Thank God Wyatt Knox was driving!