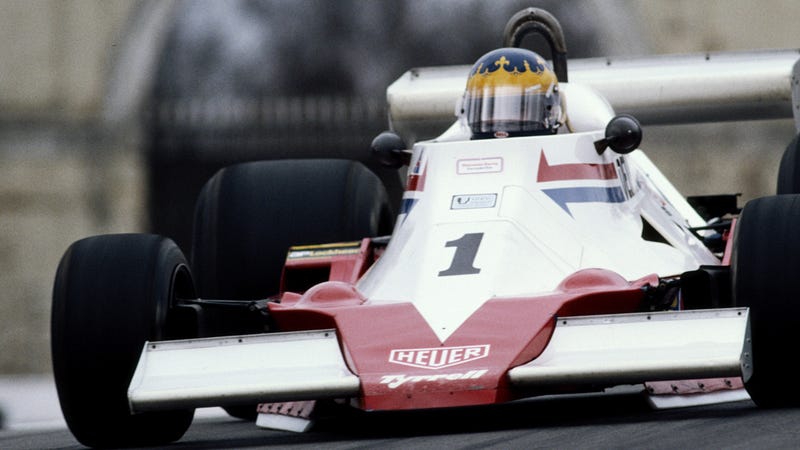 Desiré Wilson is known today as the only woman to win a post-war Formula One race. Well, it wasn't so much an F1 race, as a non-points-scoring championship race that was open to Formula One cars.
The South African driver claimed victory at the 1980 British Grand Prix in the Aurora AFX series. It's not the most prestigious victory in motor racing, but it's a notable achievement for female drivers. After racing in Aurora AFX, Wilson came over here to run in CART. That picture above is her in a Tyrrel 008 at Oulton Park in '79. Sadly, to a great extent she's been lost in the shadow of Michele Mouton and Danica Patrick.
While we were talking about women in racing, we got a nice idea of role reversal from Swine that could lead to another landmark race, one where the umbrella girls get some new company.