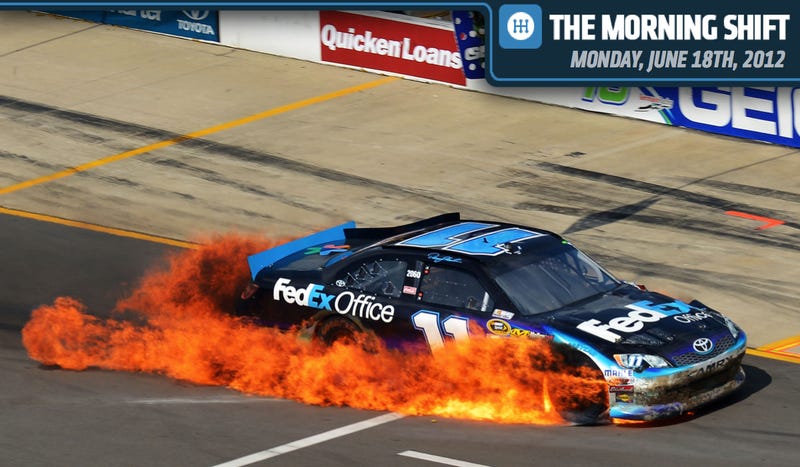 This is the Morning Shift, our one-stop daily roundup of all the auto news that's actually important — all in one place at 9:00 AM. Or, you could spend all day waiting for other sites to parcel it out to you one story at a time. Isn't your time more important?
---
1st Gear: Chevrolet Volt = Ford Escape Hybrid?
Wired says says GM insiders think Chevrolet can sell 20,000 Volts this year. If it can get there, and there's definitely no guarantee, GM will achieve the same level as the peak year for the Ford Escape hybrid, something much more modest than it originally set out to do.
Escape hybrid sales were best in 2007 at around 21,000, and Ford finished out 2011, the last year for the Escape hybrid, with just over 11,000 sales (there may still be some floating around out there). In all, Ford sold about 122,000 Escape hybrids from 2004 until it was discontinued. (There is no hybrid version of the 2013 Escape.) During those years, the Escape hybrid gave Ford some environmental bragging rights, but I don't remember it ever claiming to be the silver bullet that the Volt was supposed to be for for GM.
Of course, GM has scaled back on expectations for the Volt, saying it just wants to match supply with demand. There's always the chance its sales go could well past the best year for the Escape hybrid — certainly, GM was once talking about sales of 60,000 Volts a year. But wouldn't it be something if, after everything that the Volt was made out to be, it doesn't do much more for GM sales than the Escape hybrid did for Ford?
---
2nd Gear: First Look At The Volvo S60 Polestar Performance Concept
Volvo officially introduced a 508 horsepower S60 Concept built by Polestar Performance at the Gothenburg City Race in Sweden yesterday. The turbo sports sedan features a six speed manual and is capable of a 3.9 second run from 0-62 mph. More »