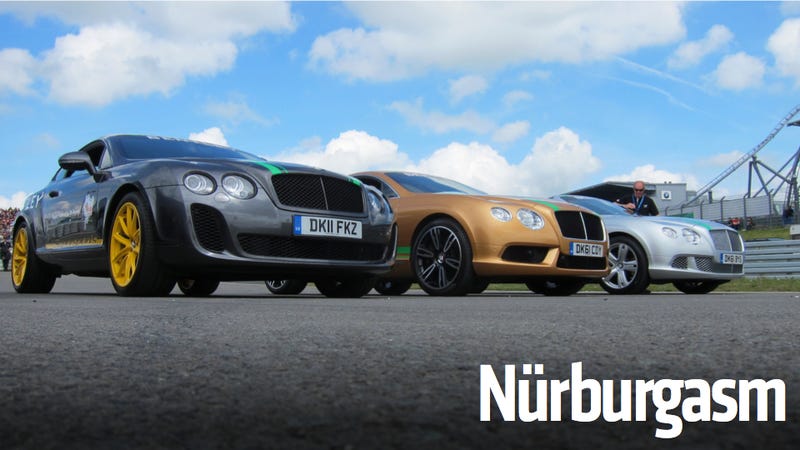 When someone asks if you're a God, you say "YES!" When Bentley asks if you'd like to go lead the starting lap of the Nürburgring 24 in the CEO's Continental GT Supersports while it's being driven by former DTM champ Eric Van De Poele, you say "Hell YES!"
No one asked me the former last month while I was waiting for the start of one of the world's most exciting endurance races — a God would probably wear a less wrinkled shirt — but the nice folks at Bentley did ask me the latter and I quickly agreed.
With the crowds cheering us on from the edges of the track and a pro in the driver's seat, it was about as insane a first lap of the 'Ring as I could have ever imagined.
It started out innocently enough. Our friend Chris Harris wasn't going to the race this year, seemingly unable to stand merely viewing a competition that he'd previously taken part in. I'd mentioned to him I was swinging by the race on the start of my tour of Germany, so when Bentley asked if he'd like to take a lap he kindly passed my name on to them.
When I arrive I'm told that I'd be taking a lap of the 'Ring — the starting parade lap of the race — in a Bentley Muslanne being driven by none other than German Touring Car Champ and frequent endurance race winner Eric Van De Poele.