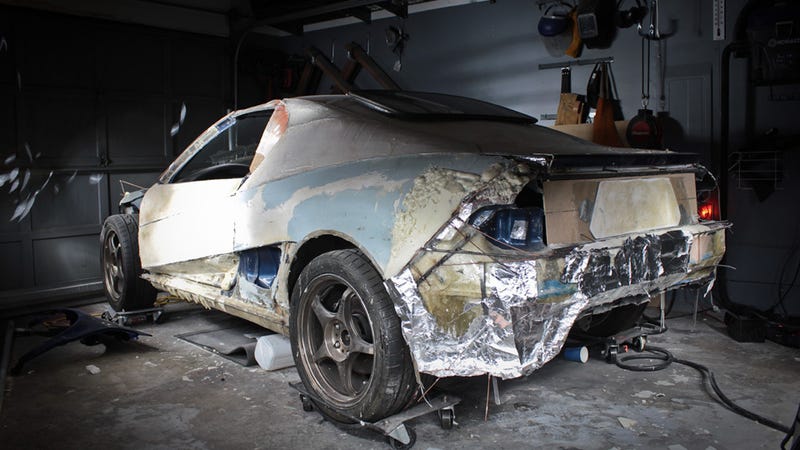 Koji — no separate first or last name, just "Koji" — is a man of remarkable skill, talent, and determination who is attempting to build his dream car in a garage somewhere in Washington. He's also a man with a pretty dim view of how most of us spend our time. Mostly because he's simplified his life to one focus — completing his ambitious dream.
I spoke with Koji and the helpers he calls his "minions" about this epic project. He has high hopes for what he can accomplish and a lot of skepticism for everyone else. At one point he threatened me if he didn't like the piece.
I think his dream might be driving him a bit insane.
One of my biggest love/hate relationships with the Internet revolves around stories of people doing amazing things like the Basement Lamborghini Guy and Bill Caswell.