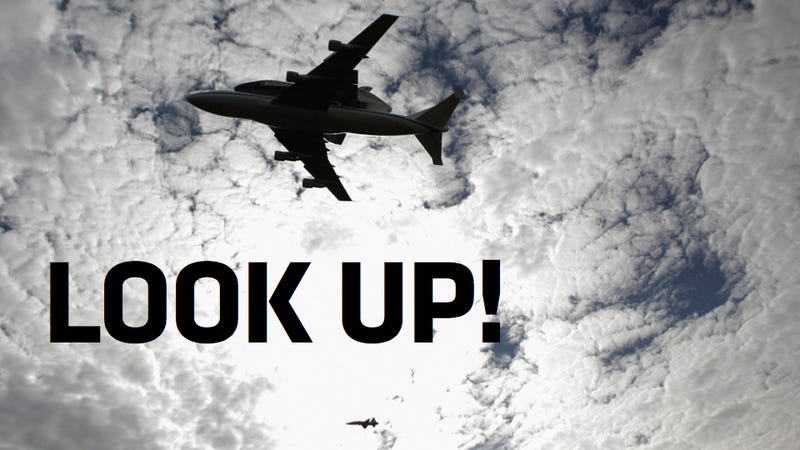 Today between 10:30 am and 11:30 am the Space Shuttle Enterprise will make its final landing at New York City's JFK Airport, but first it's going to circle Manhattan.
If you're in the New York area you won't want to miss this historic event. In 30 years you might be able to tell your kids you saw a Space Shuttle fly around the Statue of Liberty, as opposed to telling them how you fixed the copy machine.
Here are a few tips for getting the most out of the shuttle fly-over.
Where To Go
New Yorkers will be able to see this once-in-a-lifetime spectacle as it flies down the center of Manhattan, buzzes the U.S.S. Intrepid Museum and circles the outer boroughs on the way towards its landing at JFK.
Heres a helpful map from our friends at NYC Aviation. They also include a list of 17 different spots where they think it'll be easy to see the piggy-backed Shuttle.
Pretty much anywhere along the Hudson River side of Manhattan or Jersey will be a good place to see. A tall building helps. You can follow them on twitter for updates.
What To Look For
The Shuttle is more of a glider than it is an actual plane, so it's transported on the back of a specially modified Boeing 747 Shuttle Carrier. it'll also be escorted by two jet aircraft that you should also look out for when trying to spot the Shuttle.
Here are photos of Discovery's landing in D.C. last week as a guide.