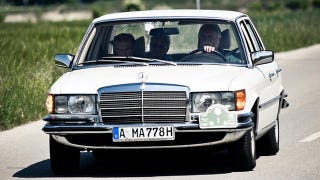 The Mercedes S-Class has long been a leader in the car world, introducing new features that eventually trickle down to the ordinary, affordable family cars we buy. There's a problem with this system.
It was easy for Mercedes to bring out groundbreaking S-Classes in decades past because cars on the whole were terrible and there was just so much to be improved. Today, however, every car has the basics covered and Mercedes has to figure out some kind of new heated massaging radar cruise controlled infotainment leather system that nobody really needs.
Graverobber told his own story of the needless and unwise pursuit of extraneous automotive features while we were discussing the safety of needing to pee while driving.