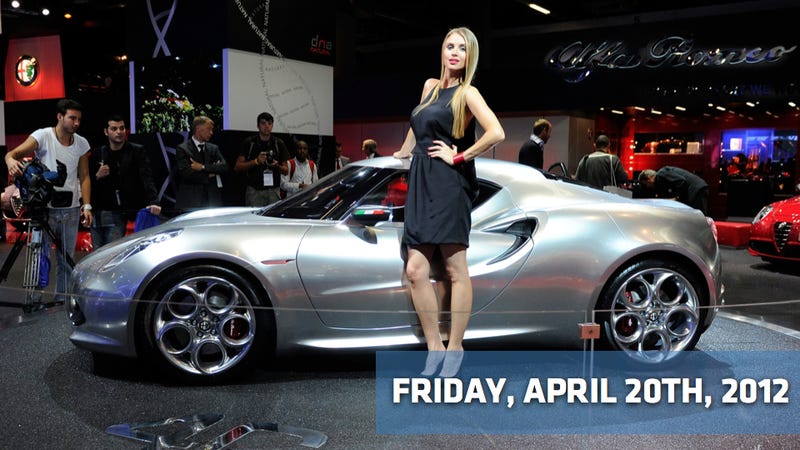 This is the Morning Shift, our one-stop daily roundup of all the auto news that's actually important — all in one place at 9:00 AM. Or, you could spend all day waiting for other sites to parcel it out to you one story at a time. Isn't your time more important?
---
1st Gear: How A Carpet Company Will Save Automakers From The Resin Crisis
Automotive News reported last night that our long national resin crisis might now soon be over. The makers of Stainmaster carpet may help prevent a shutdown of automotive production resulting from a recent shortage of resin. Wichita, Kan.-based Invista Inc. confirmed that its Victoria, Texas, plant is working at capacity to produce Cyclododecatriene or CDT — a chemical and a key ingredient in the widely used automotive resin called nylon 12. "We're doing what we can to fill the immediate need," said Jodie Stutzman, manager of business and external communications at Invista. "The CDT operations we have are running hard, and we're working to make available as much of the material as possible right now." Stutzman declined to identify auto companies purchasing CDT from Invista. Also today, chemical giant DuPont said it expects additional demand from automakers seeking to work around the nylon 12 shortage.
---
2nd Gear: The Ford Transit Custom Hints At F-150's Future
The new Ford Transit Custom just made its global debut at the U.K.'s Birmingham Commercial Van Show this week and, although it won't be sold stateside, as PickupTrucks.com tells us, there could be some hints from it about what's to come for future light-duty Ford pickup models. For example, as much as 40% of the Transit Custom's body is made from high-strength or ultra-high-strength steels. Also, it looks like what happens when a Fiesta makes love to an Econoline.