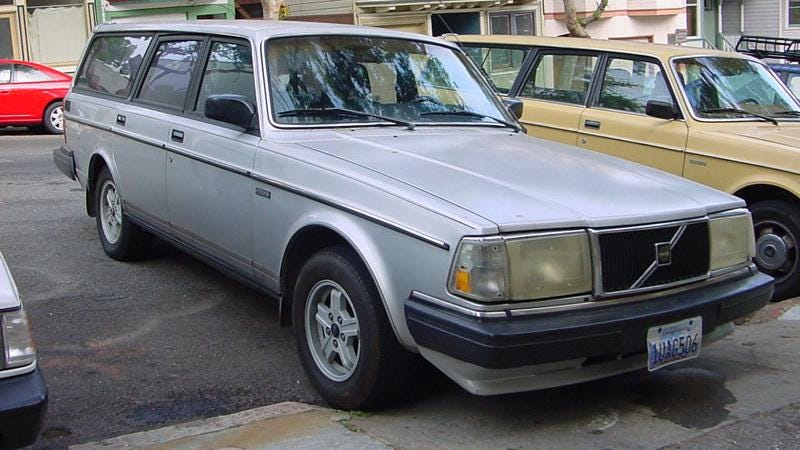 Enough with the Koenigseggs. Yes, they're fantastic creations, all monster power and scarcely believable speed and Spaceboy Stan styling. But for most of us, life as a gearhead is about something else entirely. It's about what's real, what's good, what makes cars matter to us.
It's about Volvo bricks. Preferably wagons. Or whatever else is out there with your name on the title.
Yes, it may start in childhood with the hyperexotics — from 250GTOs to Miuras to Countaches to 959s to McLaren F1s to Veyrons, take your pick according to age — but being an enthusiast means much, much more than that. It's about caring enough about all of this, the prosaic and the unobtainable and the machine and the human, to work through this tangle we call reality to keep something that matters to us alive and close, even if that personal signifier has to get groceries once in a while. It's still important.
So in the midst of the lovefest that followed Jim Farley's words of significant appreciation, we had a few good rounds of why this all matters and what it means to us. And we defer to the tale of The new, not improved Bro-varian_Horseplay to let us know about the meaning underneath the words and photos that go here every day: