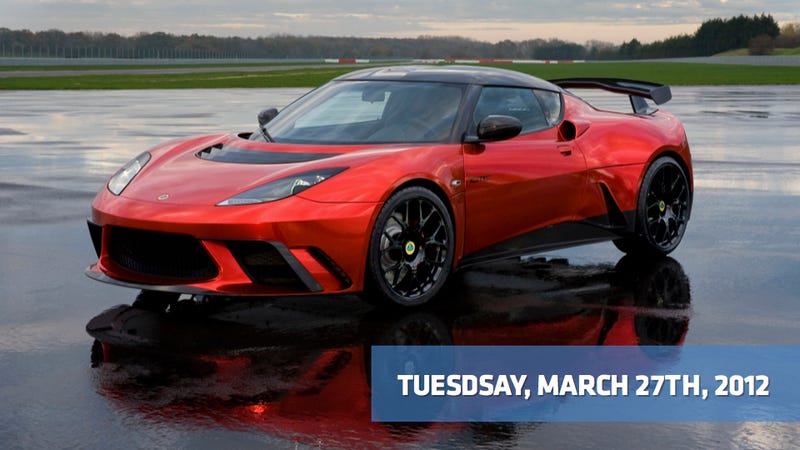 This is the Morning Shift, our one-stop daily roundup of all the auto news that's actually important — all in one place at 9:00 AM. Or, you could spend all day waiting for other sites to parcel it out to you one story at a time. Isn't your time more important?
---
1st Gear: Lotus Names Mansory "Official Customization" Studio
We may rag on Lotus for their love of fatties and misguided leadership, but even the far-off concepts maintain some aesthetic charm. Unfortunately, Lotus teamed up with customizer Mansory — as in "Man-I'm-Sorry I Let Them Touch My Car" — to ruin what remaining advantages the company has. By Mansory standards (see the photo on the left), the Evora gets off easy. Here's hoping they maintain similar restraint with the Elise and Exige. Not like you could buy them here anyways.