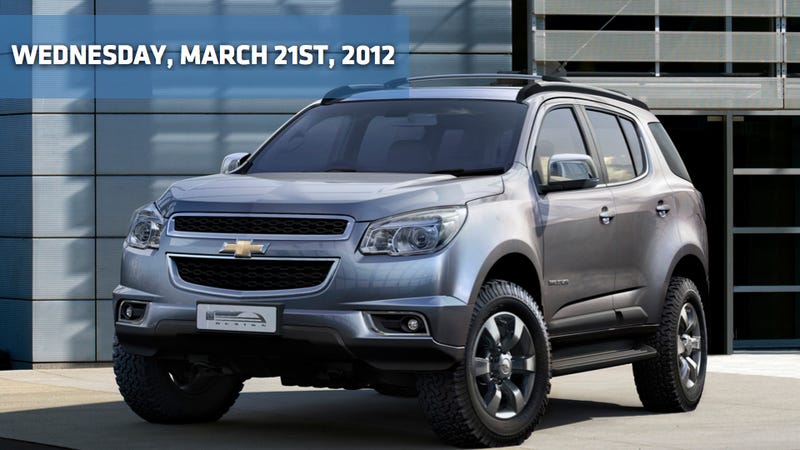 This is the Morning Shift, our one-stop daily roundup of all the auto news that's actually important — all in one place at 9:00 AM. Or, you could spend all day waiting for other sites to parcel it out to you one story at a time. Isn't your time more important?
---
1st Gear: The Chevy Trailbazer Is Back
Here it is — the Chevrolet Trailblazer — as a Colorado global pickup-based SUV named after the SUV killed by GM in 2009. Although the seven-seater Trailblazer may be similarly sized to the GMC Terrain that's now offered in the U.S., the Trailblazer rides on a body-on-frame platform — you know, like a "real" SUV. As a result, this SUV will likely be more rugged and be better suited for off-road duty. Right now it looks like it'll be available in Australia and other select global markets. GM hasn't yet revealed whether it's coming to the U.S. Jeez. What kind of world is it when we can't even get the soccer mom-mobiles that are actually utilitarian? Bring us a real SUV, GM!