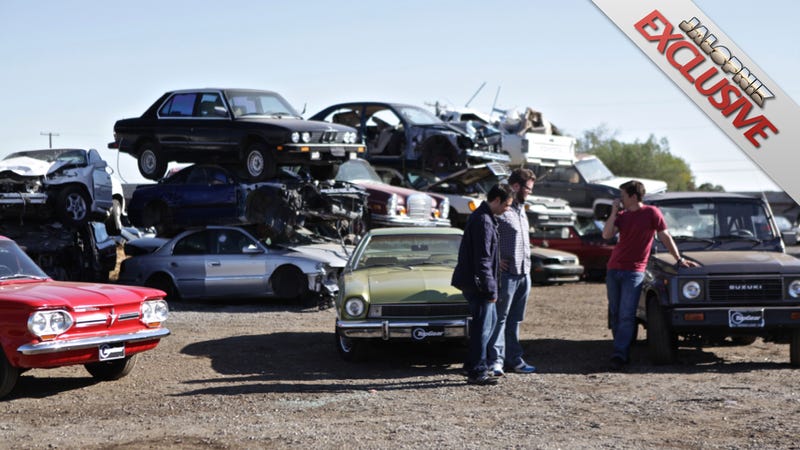 Here's a a pair of exclusive photos from the set of next Tuesday's apple pie-flavored Top Gear on History, which reveal the boys will attempt to drive three infamous "dangerous cars" to the death: a Corvair, a Pinto, and a Samurai. Our money's on the Corvair.
It's hard to tell who is driving what from the photos, but I think the last time we saw Tanner Foust he mentioned he'd driven a Samurai at some point during the season. The Suzuki, of course, was famous for rolling over (a reputation that's a bit misleading). It was a blow to the brand they've never recovered from.
A bright red Corvair screams Adam Ferrara who is, if you've ever watched the show, clearly unsafe at any speed. That leaved our dear bearded friend Rutledge Wood to pilot the Pinto. Rutledge is not a hipster, but a Pinto is a kind of alt choice.