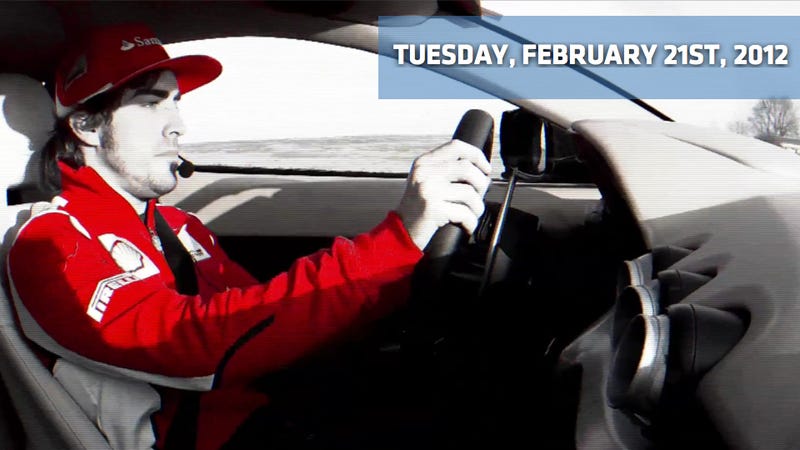 This is the Morning Shift, our one-stop daily roundup of all the auto news that's actually important — all in one place at 9:00 AM. Or, you could spend all day waiting for other sites to parcel it out to you one story at a time. Isn't your time more important?
---
1st Gear: Grab Your Hat, The Ferrari F620 GT Is Coming
We've all just received this "Save the Date" video from the brand all about the prancing stallion. Yes, on February 29th we'll see the unveiling of the most powerful Ferrari... in the world... ever. It's so powerful it'll require their drivers... to wear a Ferrari hat.
---
2nd Gear: Peter Mullin, Super Classic Car Collector, Warns Against Classic Car Market
Bloomberg has an interview this morning with Peter Mullin (think Mullin Museum), the 71 year old classic car collector who just bought the 1936 Bugatti Type 57SC Atlantic in 2010 for $30 million — making it the most expensive car purchased... in the world... ever. What does he think about the classic car market? Basically, don't put your money in it. "Non-car people shouldn't buy thinking this a good place to park their money," he says. "The odds of choosing the wrong thing or a fake are real high. You should buy a car because you love it. If you've bought something good and they didn't make 30,000 of them, it probably will go up in value. But that's not a good enough reason in itself for the purchase." Word.